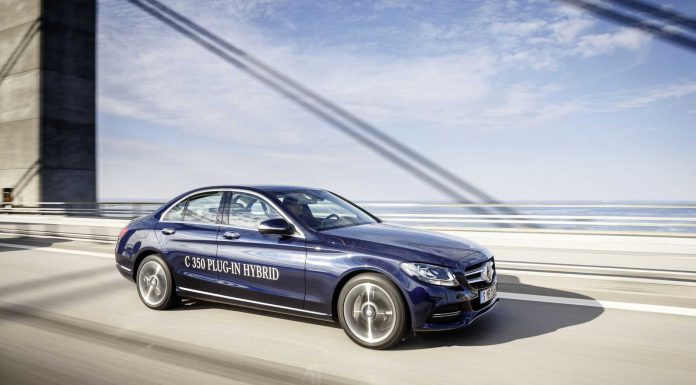 Mercedes-Benz has announced that by 2017, it will unveil 10 new cars making use of plug-in hybrid technology.
Discussing the marque's push towards offering more hybrids, Mercedes-Benz development boss Thomas Weber said "Plug-in hybrids offer our customers the best of both worlds; in the city they can drive in all-electric mode, while on long journeys they benefit from the combustion engine's range. In addition, hybridisation makes the combustion engine more efficient and brings with it a special type of dynamic performance – making driving an absolute pleasure."
The first new Mercedes-Benz plug-in hybrid to launch as part of the initiative will be the Mercedes-Benz C350e Plug-In Hybrid unveiled at the Detroit Motor Show 2015. It features a 2.0-litre four-cylinder engine mated to a brushless electric motor found within the gearbox housing. All told, the C350e Plug-in Hybrid delivers a total of 275 hp and 442 lb-ft of torque with 80 hp and 251 lb-ft of that being produced by the electric motor alone. Drive is then sent to the rear wheels via a 7G-Tronic seven-speed automatic transmission which utilises an automated clutch. This means the clutch is opened when the car is running purely on electric power to reduce mechanical drag.
Following on from the C350e Plug-In Hybrid hitting the market, a hybrid derivative of the Mercedes-Benz GLE SUV will be offered. As with the C350e, the GLE hybrid will adopt the letter 'e' in its name as part of the firm's recently revised nomenclature with 'e' denoting the car as a plug-in hybrid. Beyond the GLE, other Mercedes-Benz models tipped to receive hybrid variants are the next-generation E-Class and the impending GLC SUV.