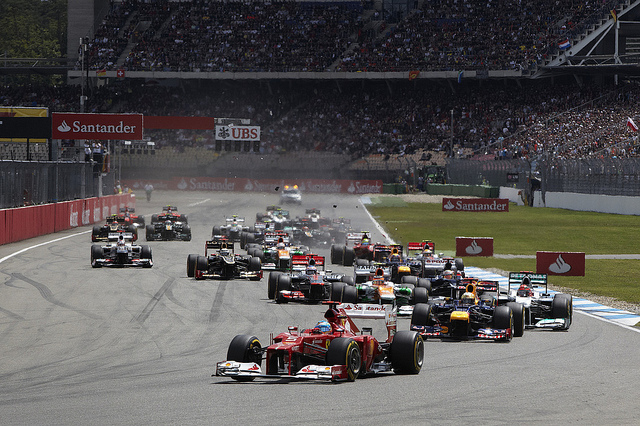 All hopes for a 2015 F1 German Grand Prix seem lost, breaking a run of more than half a century and destroying any prospect of a home victory for the World Champion Mercedes-AMG Petronas team. It also dashes the team's Nico Rosberg's hopes of repeating last year's home-soil triumph, featured in the gallery below.
Hockenheim boss Georg Seiler confirmed that his circuit will be unable to host a Formula 1 race this season."We do not expect a grand prix to take place at Hockenheim in 2015. The timing for a commitment passed long ago, so a serious organisation of the Grand Prix is no longer possible," he said.
The German Grand Prix was supposed to be held at the Nurburgring this season as part of its alternating schedule with Hockenheim. However, the Nurburging's new owners do not have a contract for an F1 race in 2015.
F1 boss Bernie Ecclestone suggested that Hockenheim would act as an alternative venue if the Nurburgring was not ready. However, with such short notice the Hockenheim organisers appear unable to put a race together.
The German Grand Prix was scheduled for July 17-19. Ecclestone confirmed that the race will not be replaced if both Hockenheim and the Nurburgring are unable to host.
With the removal of the German Grand Prix the 2015 F1 calendar now sits at 19 races. The move to cancel the German Grand Prix will probably be approved by the FIA World Motor Sport Council at a meeting on Friday.
The last time Germany failed to host a round of the Formula 1 championship was 1960.
[via FoxSports]