In a rare treat, a Mexican insurance broker company invited us to one of the most important track days in México, bringing together over 200 cars on track ranging from hot hatchs and sportscars to full-on racecars like the GT3 Cup cars you see here.
The event was held in Miguel E. Abed racetrack in Puebla, an FIA-regulated circuit that gave us the chance to test the cornering capabilities of virtually every exotic you could think of.
Brands such as Bentley, Porsche, Lamborghini, BMW, Land Rover, Jaguar and Mercedes Benz brought along their demo cars for clients to test drive on track; also CARRARA, TrackDaysMéxico and SKF participated as main sponsors.
As one of the largest and most important insurance brokers in the whole Mexican Republic, Dávila & Associates was in charge of inviting its VIP clients as well as giving away some free insurance policies, detailing packages and apparell for their guests – a true top level event.
Although the A category was not as impressive as the others, it was dominated by professional drivers who set the base times for common drivers to beat. Mini JCWs, Subaru STIs and Mitsiubishi EVOs were the cars chosen for it, but if this was your first time at the track you could drive any sportscar in this category as it was the one with the lowest power rating and the most driver-friendly machines.
Talking about extreme driving, there were several laps reserved for track cars exlusively, such as Seat Supercopa, endurance VW GTIs or GT3 Cups. Those, of course, set the very best lap times in the hands of professional drivers, some of which were as young as 14 years. All in all, the most fun we had was in the intermediate categories: one for high end sportscars such as normal Porsches, AMGs and such; the other for all the heavyweights, Lamborghini, Ferrari, GT2s and so on.
Professional karting has been part of many drivers' lives, as a way of improving their piloting abilities as well as being a fun and cheap way to get into the track every weekend. The thrill and adrenalin is such, they decided to give half an hour of track time to karting.
With a circuit created within the racetrack's own circuit, those little machines managed to take tight corners up to 40 km/h faster than the cars. That's simply impressive. The so-called race was of course won by the lighter and younger pilots who also happened to be driving the most powerful karts on track, but nonetheless the spectacle was enjoyed by all those who took a break from driving to watch the fun.
The importance of knowing your car's chassis, settings and limits is as great as knowing your own limitations at the wheel. Many pilots aren't allowed to have a driver's licence yet, but through years of karting experience, they have successfully accomplished the task of hitting the apex every time, and lap the circuit faster than anyone, some being just over 12 years' old. Still thinking karting is a game? Better think twice, as it has proved to be the seed that grows into a professional piloting career time and again.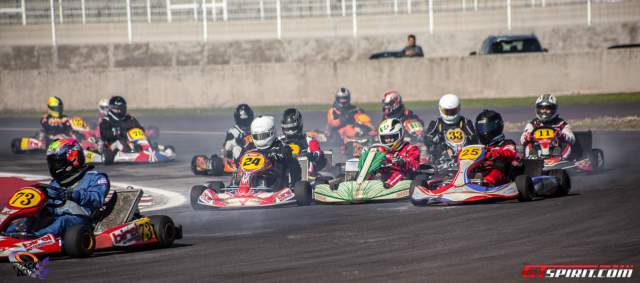 For those into modifying supercars, many of the top dealers were present with their cars showcasing the best of what they've got. From a 458 wearing Modulare wheels, a custom exhaust system 360 to a widebody 993, everything of the best was available for you. Drivers don't hesitate to increase their car's horsepower either via an Akrapovic exhaust for a Ferrari or a whole reprogramming and cat-delete for their Aventador.
Among the most interesting cars there's an Ad Personam program Lamborghini Gallardo LP550-2 spyder, a car painted in a very rare shade of blue, and with custom interior finishes that put it on a whole different level.
Also, two of the three Edizione Técnica Superleggeras in the country were present. The red on grey GT3 RS was one of the most admired, but the Aventador Roadster stole the show with its menacing looks and incredible sound.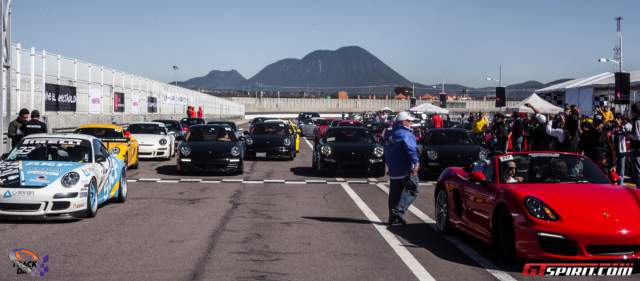 Logistically speaking, TrackDaysMéxico took care of every single detail to make this one of the most memorable for all those attending. An enthusiast-driven business that's dedicated to make things happen in the supercar owners' world is as always the best at ensuring track safety, hours of fun, and a smooth yet controlled flow of customers through all the different stages: track, food court, karting race, and sponsors' stands.
Everyone was able to test their limits, and for those without much track knowledge, professional pilots were offering to drive your car and show you – all day long – what racing is like. It doesn't matter if it is an armoured Cayenne or a four-banger BMW Z4, the experience that a track day offers is just superb!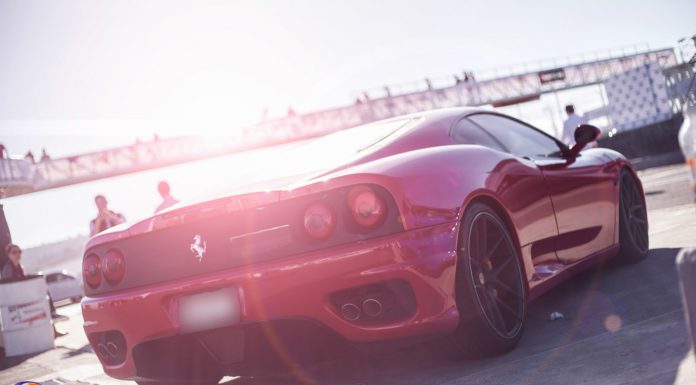 At the end of it, a couple of hundred drivers left the track with huge smiles on their faces, we had fun on several exotics, and there was a promise: to create an improved version of the Dávila & Associates Track Day.
Fortunately, we have been contacted by TrackDaysMéxico with excellent news, since this 2015 is coming strong with supercar events, including this invite-only track day, it has eliminated the A category for this year and replaced it with much more time for supercars as well as available slots for vintage racers. An air show is also included in the package and, best of all, it is all free for the fortunate few who get an invite.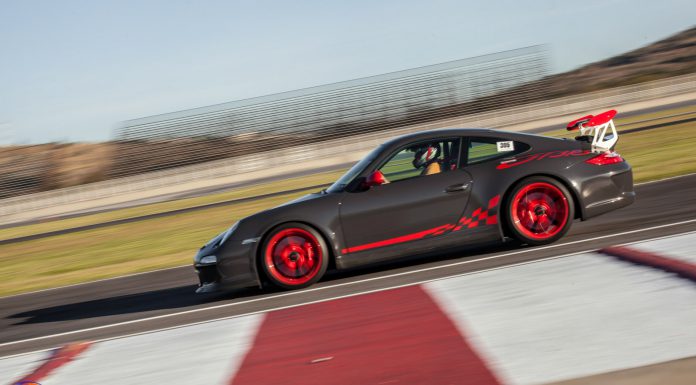 Since we can't say any more for now, we leave you with the official video at the end, hoping you like it and decide to join us again for an amazing experience both on and off track. What are your thoughts on it? What supercars are you expecting to see this year on our event coverage? Please let us know through the comments section below and don't forget to share!
[vimeo]http://vimeo.com/82052025[/vimeo]