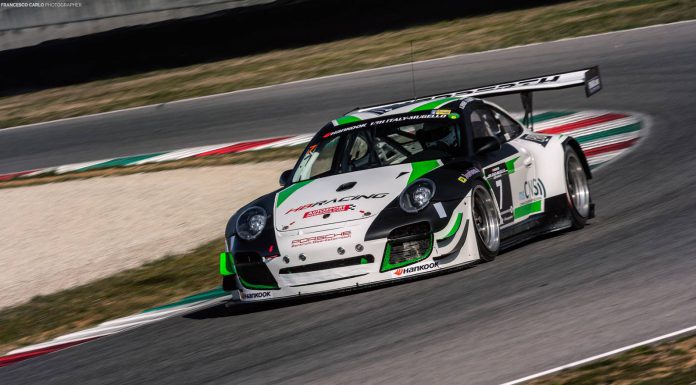 Porsche won Italy's 2015 Hankook 12 Hours of Mugello in Tuscany with the No.7 Porsche 997 GT3 R of Herberth Motorsport. Drivers Robert Renauer, Alfred Renauer, Ralf Bohn, and Switzerland's Daniel Allemann led for eight hours straight and completed a total of 342 laps.
Mercedes-Benz took the remaining two spots on the podium overall and in the A6 Pro class. Ram Racing Mercedes-Benz SLS AMG GT3 was second while Hofor Racing SLS AMG GT3 crossed the line in third place.
The Porsche Cup class was won by Ruffier Racing with the No.7 Porsche 911 Cup piloted by Paul Lafargue, Gabriel Abergel, and Patrice Lafargue. L'Orient Racing finished second with their No.63 Porsche 997 Cup S while Classica Motors came home third with the No.56 Porsche 991 Cup.
Mercedes-Benz dominated the Amateur class with Hofor Racing scoring another victory in the No.10 SLS AMG after the leading Car Collection Motorsport Mercedes-Benz SLS AMG suffered a late suspension failure.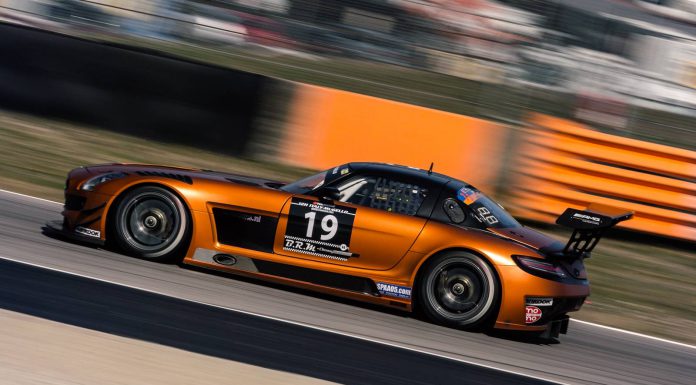 Meanwhile NKPP Racing won the A3T class with a Seat Leon Cup Racer that was only driven by a two-man team. Duel Racing Seat Leon Supercopa LR finished second in the A3T class ahead of another Seat Leon Cup car of PCR Sport.
Elsewhere, MARC Cars Australia limped to victory for third place in the SP2 class with a maimed No.91 Focus after a tight fight with their teammates in the No.92 Focus.
Optimum Motorsport Ginetta G55 won the SP3 class while K-Rejser Racing Peugeot RCZ scored top victory in the A2 class. The next round of the 24 Hour Series will head over to Zandvoort circuit in The Netherlands on May 30.