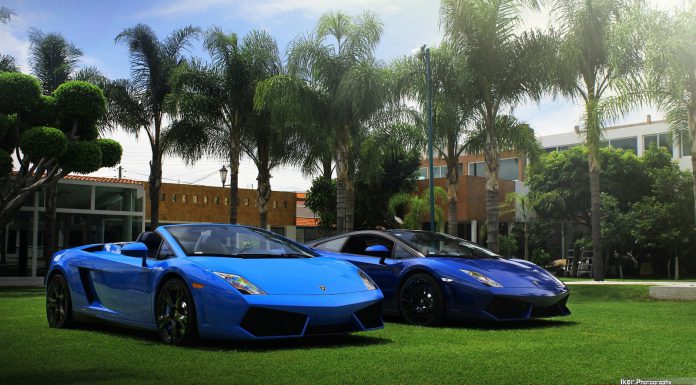 A couple of rare Lamborghini Gallardo editions reunited in Morelos, México for this amazing shot.
As you may have already heard, the new Huracán will take the place of the greatest selling Lamborghini ever: the Lamborghini Gallardo. But before the web is flooded with amazing shots of the Huracán, we appreciate the beauty and angular appeal of two very special editions of the Gallardo, as a way of saying goodbye to the one V10 Lamborghini beauty that made us sigh and sometimes skip a heartbeat.
A Blu Nova Spyder and a Blu Caelum Bicolore were the two gorgeous shades selected for the set, two shades of head-turning Lamborghini blue, which you can see in the gallery above. As an interesting fact, these two cars are common track monsters and touring drive participants too, which makes us happy since they're driven as they are meant to.