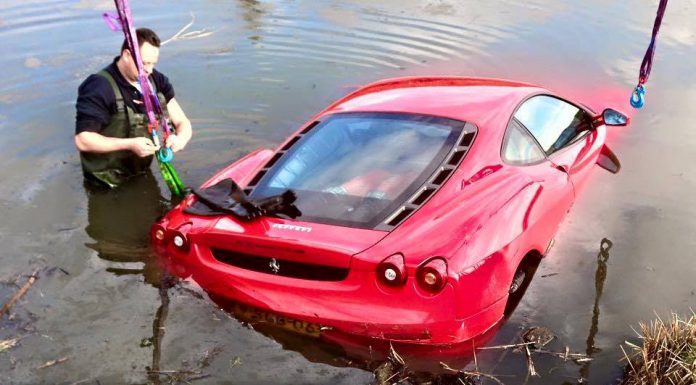 A Ferrari F430 has been badly damaged by ending up under water in a ditch in The Netherlands. The driver is understood to have swerved to avoid an oncoming car and nobody was injured.
The predecessor of the Ferrari 458, it was designed by Pininfarina under the guidance of Frank Stephenson. The Maranello-built two-seat Berlinetta F430 was produced from 2004 to 2009 – following the Ferrari 360 – and priced around €175,000 in the European Union. Good examples are still making around €100,000 on the UK market.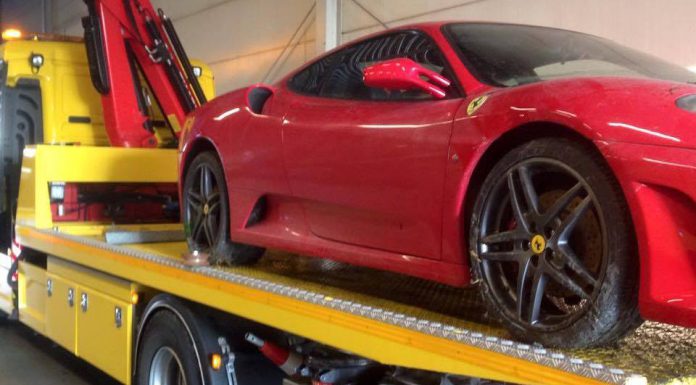 Its 4.3 litre 32-valve V8 engine of the Ferrari-Maserati F136 family was entirely new, developed directly from the F1 programme. It produced 491 hp at 8500 rpm and 465 Nm torque at 5250 rpm to drive the rear wheels for acceleration from 0-100 km/h in just 4 seconds with a top speed in excess of 315 km/h.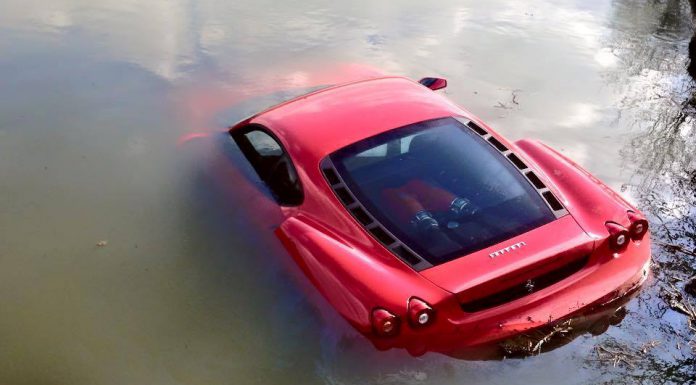 [via Hart voor Auto's]