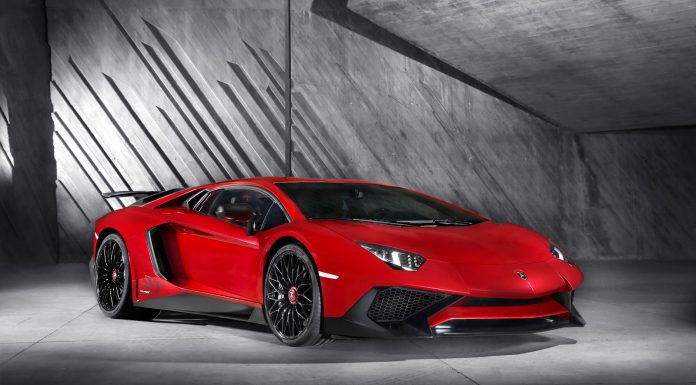 Following the North American debut of the brand new Lamborghini Aventador LP750-4 SV at Amelia Island 2015, local U.S. pricing for the range-topping Aventador has been released.
The entry-level price for the Aventador SV is $493,069 but that doesn't include the $3495 destination and delivery charge or the $3700 gas guzzler tax. When those additional charges are added, the Aventador SV costs almost exactly $100k more than the 'regular' Aventador which starts at $400,995 in the United States.
It remains to be seen how much any optional extras will set back customers but more details are expected to be revealed in the near future.
For now we know that the Lamborghini Aventador LP750-4 SV's 6.5-litre V12 engine gets a modest power boost of 50 hp together with a weight reduction of 50 kg. The top speed is now 350 km/h and the 0-100 km/h time drops, as mentioned, from 2.9 seconds to 2.8 seconds. Torque remains at 507 lb-ft at 5,500 rpm and peak rpm rises to 8,500 rpm.
The aforementioned weight reduction is achieved through the use of carbon fibre for parts including the engine bay cover, rear wing, wing panels, interior door panels, bucket sports seats and air intakes. Carpets and noise insulation have also been taken out, as has the multimedia system which can be put back in at no extra cost.
The Lamborghini Aventador SV also gets forged centre-locking lightweight alloy wheels measuring 20 inches at the front and 21 inches at the rear. Carbon ceramic brakes and Pirelli P Zero Corsa sports tyres come as standard.