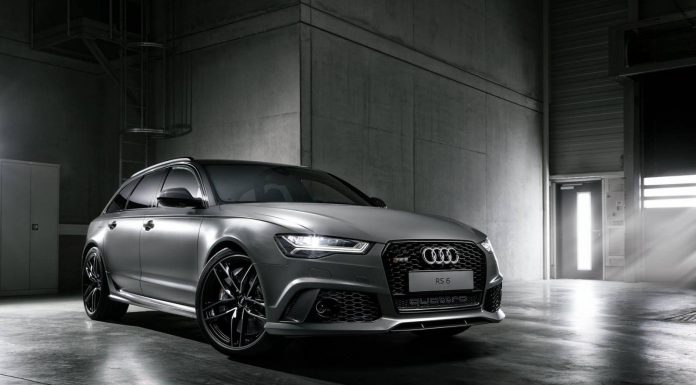 The crew at Audi Exclusive has just wrapped up work on a special variant of the recently updated 2015 model year Audi RS6 Avant. This particular example is even more eye-catching than a 'regular' RS6 and looks exceptionally stealthy.
The most significant change has been the adoption of the matte nardo grey paint. It provides an interesting twist on the ever popular matte paint finish and certainly works well with the aggressive lines of the RS6 Avant. Elsewhere, Audi Exclusive has then combined it with a set of gloss black wheels alongside black brake calipers.
In the cabin there is black quilted leather across the seats alongside bright yellow stitching. Additionally, yellow piping is found throughout.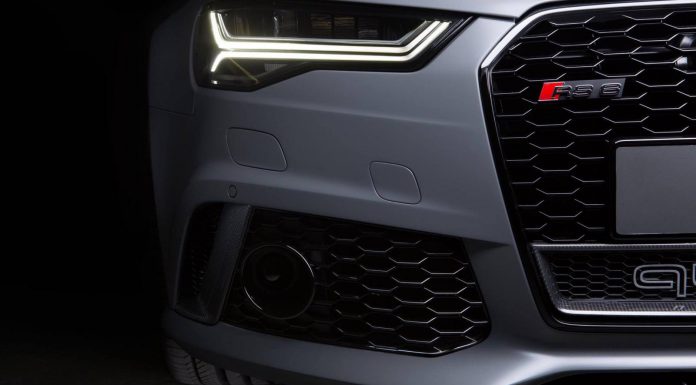 In case you didn't know, the 2015 Audi RS6 Avant uses a twin-turbocharged 4.0-litre V8 engine delivering 560 hp. As a result of this, the potent luxury estate car will accelerate to 100 km/h in a brisk 3.9 seconds as well as a top speed of 305 km/h.