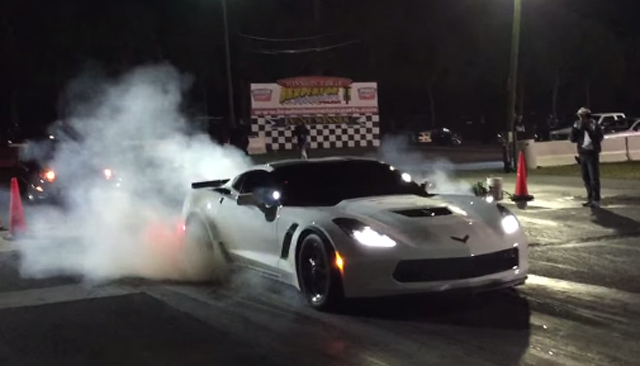 In standard form, the 6.2-litre supercharged V8 engine of the Chevrolet Corvette Z06 delivers a total of 650 hp and 650 lb-ft of torque. Those figures make the latest American supercar exceptionally fast in a straight line and on a race track. Not entirely satisfied however, the crew at Fasterproms have worked their magic on the following silver example.
[youtube]https://www.youtube.com/watch?v=lOUKEL8HZNM[/youtube]
Thanks to a new supercharger, a different air box, thermal reduction plates, a custom pulley, additional coolant and new headers, this Corvette Z06 delivers 714 hp and 720 lb-ft of torque.
As a result of these modifications, it recently recorded an exceptionally fast 9.87 second quarter mile sprint at Florida's Bradenton Motorsports Park.