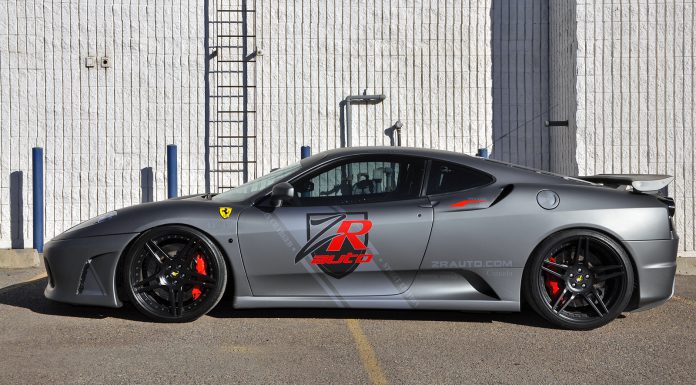 What's cooler than a twin-supercharged Novitec-Rosso Ferrari F430? How about one that's wearing fighter jet livery?
This Ferrari F430 used to wear a matte red wrap with carbon fibre accents, but ZR Auto wanted to give a fresh new look to their 707 hp Maranello beast for summer's driving season.
The team at ZR Auto decided to go with a fighter jet theme for this F430, which ended up looking pretty darn cool! Wearing a ZR Auto Tactical Fighter Squadron emblem on the front hood and all sorts of logos, specs and fighter jet themed decals all over the car, this F430 has been dubbed the CF-430 Spec 707!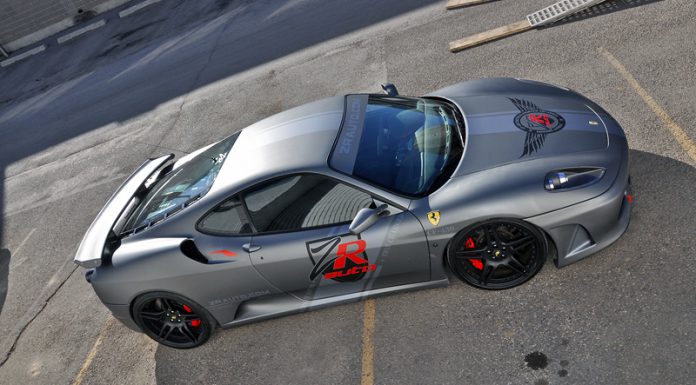 In addition to its unique new wrap, this twin supercharged Ferrari also sports Novitec's NF2 wheels, Scuderia style rear grille and exhaust setup, Novitec blacked out tail lights, Novitec body kit, lowering module and much more!
This Novitec F430 is going to be displayed at numerous car shows in the Calgary area this summer. It'll also be hitting the streets for plenty of driving events and general day-to-day driving.