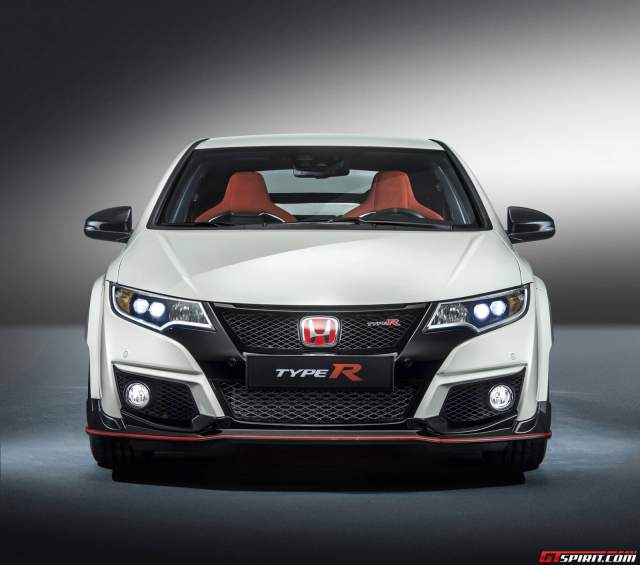 A thrilling video of the brand new 2015 Honda Civic Type R completing a 7 minute and 50.63 second lap time at the Nurburgring Nordschleife has just been released. This follows on from the hot hatch's world debut at the ongoing Geneva Motor Show 2015.
The following lap is a record for a front-wheel drive production car but importantly, it was actually set in a 2015 Honda Civic Type R test mule in May 2014. However, the Japanese marque claims that the prototype used in the test was mechanically identical to the production car except with a roll cage installed and the air conditioning, front passenger seat and audio equipment removed.
[youtube]https://www.youtube.com/watch?v=1lXGmjt1FtQ[/youtube]
The Civic Type R's lap around the Nurburgring puts it almost four seconds ahead of the 7:54.36 lap time of the Renault Megane RS 275 Trophy-R which currently holds the front-wheel drive production record at 'Green Hell'.
Discussing the lap, Honda said, ""The development car was in a standard state of engine tune, with suspension, drivetrain, exhaust, brakes and the aerodynamic package identical to those of the production Civic Type R. The removal of equipment such as air conditioning, the front passenger seat and audio equipment offset the additional weight of a full roll cage (installed specifically for safety reasons and not to add rigidity)".
Alongside the confirmation of the test mules 'Ring lap time, it has been confirmed that later this year, a production-spec Civic Type R will return to the circuit with the record in its sights.
As a reminder, the 2015 Honda Civic Type R uses a 2.0-litre four-cylinder engine which is turbocharged and consequently delivers 306 hp. This means the car will launch itself from 0-96 km/h in a handsome 5.7-seconds. What's even more impressive is the speed at which the Type R can be pushed to. This front-wheel-drive Japanese speed machine will not stop until 269 km/h!