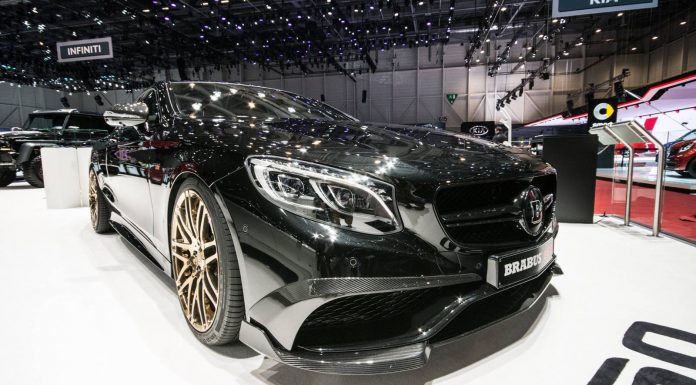 The Brabus 850 6.0 Biturbo Coupe cause quite a stir last week when it was released ahead of its debut at the Geneva Motor Show 2015. If you aren't impressed by the stunning look of the machine (to be honest, who wouldn't), the headline performance figures will certainly get you salivating! We took a look at the 850 hp S-Class Coupe on display at the Brabus stand!
The Brabus 850 6.0 Biturbo Coupe is based upon the Mercedes-Benz S 63 AMG 4MATIC. It benefits from a range of mechanical upgrades which together, release 850 hp from 5,400 rpm and 1,450 Nm of torque between 2,500 and 4,500 rpm (electronically limited to 1,150 Nm) from the V8 engine. The increased power allows for a 0-100 km/h sprint time of 3.5 seconds and a 350-km/h top speed.
Brabus have really gone to town on the engine. Increasing the displacement from 5.5 litres to 6.0 litres and adding a variety of new, high-performance components. Brabus adds some flair to the package with a new exhaust system and Gold Heat Reflection sheathing for the intake and charge air pipes.
The interior gets black Mastik leather with subtle copper-colored seams and piping. 219 individual parts were coated in the same Shadow Gold tone as the Monoblock F wheels while the headliner was crafted from deep black Alcantara. To finish it off, Brabus add carbon-fibre and aluminium elements.

For full details of the Brabus 850 6.0 Biturbo Coupe, take a look at our earlier articles. For all the latest from the Geneva Motor Show 2015, take a look at our dedicated news feed or follow us on Facebook, Twitter, Instagram or Google+.