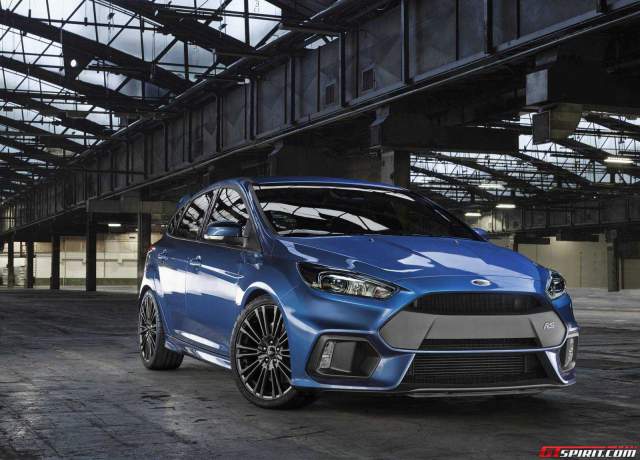 Ford has confirmed that both the new Ford Focus RS and Ford GT will be put on display at the Geneva Motor Show 2015. The Focus RS will be celebrating its world debut while the new Ford GT will have its European debut at Geneva following its reveal at January's Detroit Motor Show in Motor City.
In case you didn't know, the new engine of the 2016 Ford Focus RS is based on the Mustang's aluminium four-cylinder 2.3-litre EcoBoost unit and delivers over 320 hp. Power is then sent through all four wheels.
The all-wheel drive system uses advanced torque vectoring and the control unit in the rear drive unit continuously varies the front/rear and side-to-side torque distribution to suit the driving situation, monitoring inputs from multiple sensors 100 times per second. Up to 70 per cent of the drive torque can be diverted to the rear axle and up to 100 per cent of the available torque at the rear axle can be sent to each rear wheel.
By comparison, beneath the skin of the 2016 Ford GT is Ford's most powerful EcoBoost production engine ever and just as speculated, it is a twin-turbocharged 3.5-litre V6 unit delivering more than 600 hp. Final specifications have yet to be released nor have performance times, but one can be assured the 2016 Ford GT will be faster off the line and feature a higher top speed than the previous-generation Ford GT. This engine makes use of dual fuel-injection as well as a low-friction roller-finger-follower valvetrain and is paired with a seven-speed dual-clutch transaxle transmission.