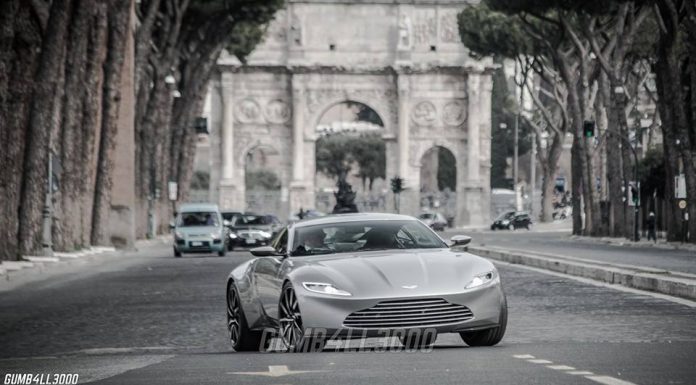 Just a few days after a video surfaced showing the Aston Martin DB10 staring in the next James Bond film Spectre, images have emerged of Bond himself (played by Daniel Craig) behind the wheel of the DB10 on the historic streets of Rome.
During filming, a plethora of different DB10s could be seen and this is hardly surprising considering ten units have been created for Spectre. At least one of the DB10s in question was fitted with a roof-mounted roll-cage and driver's seat for some high-paced action.
Additional details about Spectre will be revealed in the near future but in the meantime, we do know a fair bit about the exclusive Aston Martin DB10. For starters, 10 examples are being made purely for the 24th James Bond film meaning the car won't be available to customers. Powering each example is the same 4.7-litre V8 as the Aston Martin V8 Vantage presumably delivering the same 380 hp.
[Via Gumb4ll3000]