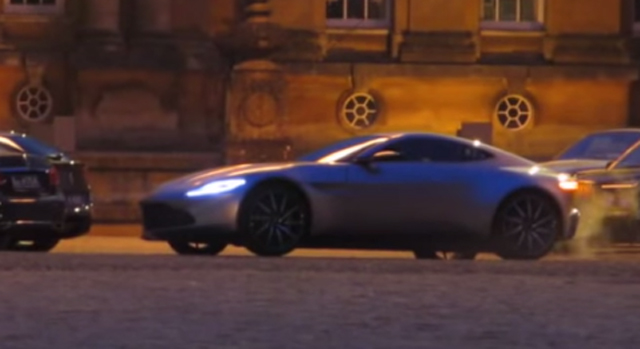 Footage has just emerged from the set of the latest James Bond film, Spectre, featuring the exclusive Aston Martin DB10 in action in the midst of filming.
[youtube]https://www.youtube.com/watch?v=HHDR-8K_nTo#t=208[/youtube]
It seems apparent that the DB10 will be the choice of vehicle of James Bond himself and the following video shows a thrilling getaway scene where bond has to escape from gunfire in a busy car park. In that car park are numerous other high-performance cars like a Jaguar C-X75, Audi R8 V10 GT, a black Ferrari California, Rolls-Royce Phantom, Porsche 959 and a rare Bugatti EB110. The following scene was filmed at England's Blenheim Palace.
Additional details about Spectre will be revealed in the near future but in the meantime, we do know a fair bit about the exclusive Aston Martin DB10. For starters, 10 examples are being made purely for the 24th James Bond film meaning the car won't be available to customers. Powering each example is the same 4.7-litre V8 as the Aston Martin V8 Vantage presumably delivering the same 380 hp.