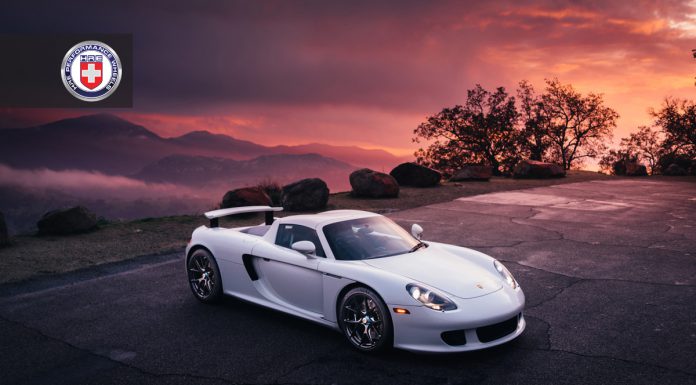 As just over 1200 examples of the Porsche Carrera GT were created, seeing the mid-engined German supercar is a rare sight indeed and seeing a stunning Sand White example is even more special. For most of us who'll never lay eyes on such a gorgeous piece of German craftsmanship, the following gallery has been posted of Carrera GT riding on a set of HRE wheels and posing in the sunset.
The wheels in question are the HRE P101s and they are finished in Gloss Black and feature a staggered setup with 19×9.5 shoes at the front and 20×12.5 at the rear.
In case you didn't already know, the Porsche Carrera GT is powered by a screaming 5.7-litre V10 engine delivering 612 hp at 8000 rpm and 435 lb-ft of torque at 5800 rpm. That potent powerplant is then mated to a six-speed manual transmission.