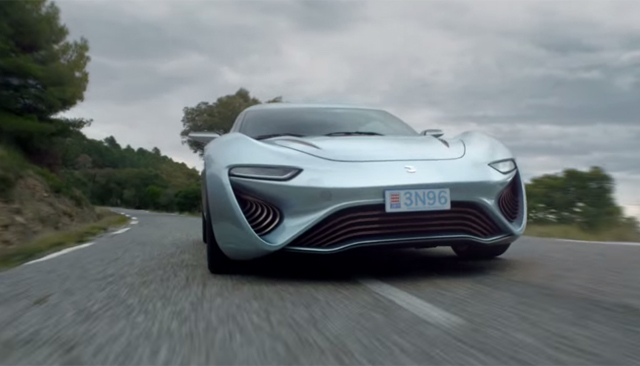 Unveiled at last year's Geneva Motor Show, the NanoFlowCell Quant e-Sportlimousine is truly unlike any other car ever created. With a bold and futuristic design immediately catching the eye, it is the powertrain while really sets the Quant e-Sportlimousine apart from all other vehicles to have gone before it.
Now for the first time, the small marque behind the car, NanoFlowCell has released a video of the Quant e-Sportlimousine on the street and showing what it is capable of. The release of the video comes a few months after it was confirmed that the automaker had been granted permission to test the e-Sportlimousine on German roads.
[youtube]https://www.youtube.com/watch?v=RqLpqR0SPnQ#t=46[/youtube]
While NanoFlowCell has yet to reveal when the Quant e-Sportlimousine will reach the market, we know that when it does it will use the same unique powertrain as the original concept from the Geneva Motor Show 2014. The car works with a special electrolyte fluid passing through two cells mated alongside each other. These cells are connected by a membrane which the electrons of the fluid pass through. This creates an electrical current which powers the car and if the claims are correct, it is definitely a unique look into the future of motoring. Alongside the flow cell technology are four more conventional electric motors delivering 920 hp.
As a result, it is claimed that the Quant e-Sportlimousine produces around 2138 lb-ft of torque and that it can hit 100 km/h in 2.8 seconds and a top speed of 350 km/h.
At the Geneva Motor Show 2015, it has been confirmed that the marque will also introduce an improved variant of the e-Sportlimousine with the Quant F as well as the smaller Quantino sportscar.