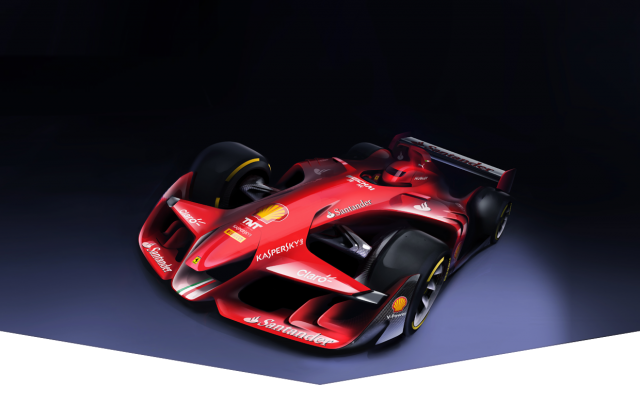 While it was just announced that Formula 1's plans for a dramatic revamp for the 2016 season have been rejected, Ferrari has still released a couple of images of the future Formula One car its own design team dreamt up if the changes were passed.
As the renderings show, the future Ferrari Formula One car is extensively different than the current cars. With that in mind, the front wing is entirely new and extends the full width of the racer and flows back closely to the front wheels and tyres. Additionally, the nose cone is all-new as is the car's rollover section.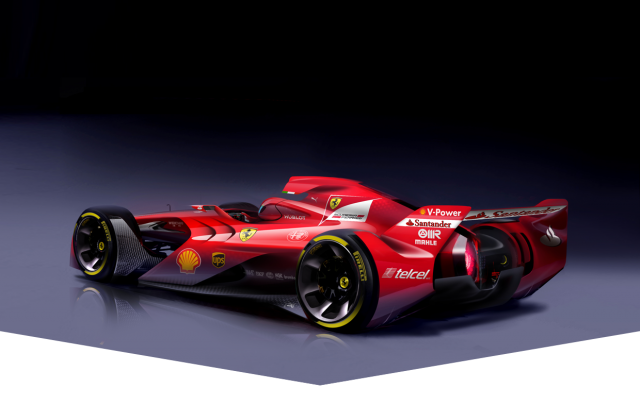 Elsewhere, the future Ferrari Formula One car concept features a set of larger wheels than the 13-inch ones currently used. Additionally, the side pods are completely unlike those currently used while the rear wing is surprisingly smaller but more flowing than present F1 car wings.
While the radical design changes have been ruled out for the 2016 season, they still remain on the cards for 2017 when the sport could return to 1000 hp engines as well as a new tyre supplier.