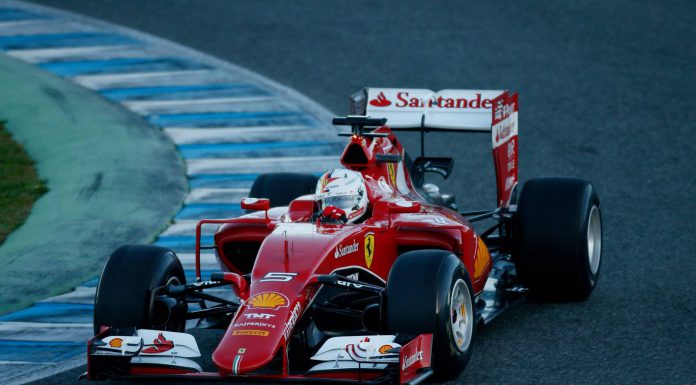 Formula 1's plans to revamp the sporting regulations for the 2016 season has been rejected according to sources obtained by Autosport.
The revamp, which would have seen wider tyres, more aggressive bodywork and wider cars for the 2016 season has been voted against. The vote, which took place at the F1 commission in Geveva, delays the possibility of a rules revamp until at least the 2017 season. While the outcome of the voting is certain, it is not clear as to which teams voted for or against the revamp.
Many teams have suggested that a major rules revamp wait until the 2017 season when F1 may return to 1000 hp engines and a new tire supplier.
Prior to Tuesday's meeting, Ferrari released renderings of an F1 concept for the future. Ferrari claims that the new concept they created could be implemented with minimal changes to the current regulations. The concept, however, was not enough to sway the vote during the meeting.
New F1 regulations mandate that any changes to next year's regulations proposed after March 1 must receive unanimous support from all teams. With a unanimous vote extremely unlikely, teams are now looking towards regulations that can be added for the 2017 season, where a unanimous vote is not yet needed.
The 2015 F1 season will begin with the Australian Grand Prix on March 15.
[Via Autosport]