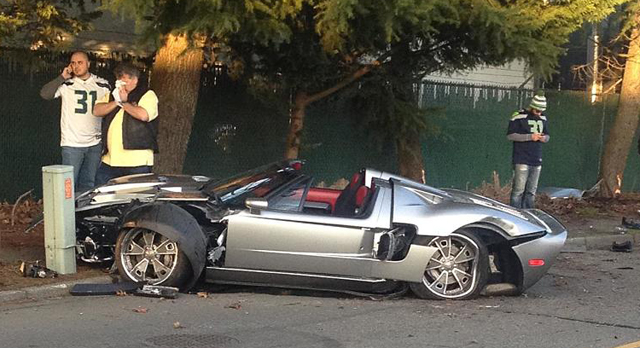 Make no mistake, the second-generation Ford GT is a hugely popular and successful supercar. As we know all too well however, there are a number of companies which have tuned and modified the GT and one of them was the Genaddi Design Group which created the Ford GTX1. Sadly however, there is now one fewer on the streets.
When the Ford GT was in production, the Genaddi Design Group offered to transform the American supercar into a drop-top for $38,000. While it remains unclear how many GTs underwent the transformation, it is estimated that just a handful were produced making the following crash all the more devastating.
Details surrounding the crash in question aren't known but it is believed the silver Ford GTX1 ploughed through a tree before coming to a rest on the side of the road. While only one image of the crash has been released, it is immediately apparent that the GTX1 has suffered serious damage to the front end with the driver side front and rear wheels also wrecked.