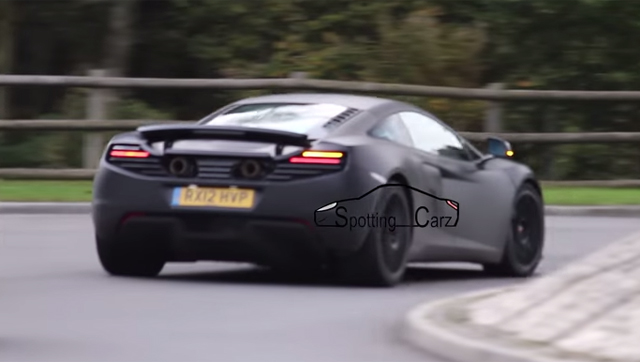 On the back of the upcoming McLaren 675LT being recently teased before its Geneva Motor Show 2015 debut, a video from last year has been gaining traction. The clip shows a selection of McLaren prototypes testing in the UK sporting similar round dual tailpipes to the upcoming 675LT and certainly could have been early test mules for the more potent McLaren 650S variant.
[youtube]https://www.youtube.com/watch?v=V-mMZTxp4vw#t=65[/youtube]
For now, we know that the McLaren 675LT will produce 666 hp (675 PS) making it the most powerful model in the range. We are promised startling performance figures, to be announced during the weeks leading up to its official unveil. We also expect the McLaren 675 LT to feature a distinctive new style, drawing on the style of its legendary namesake.