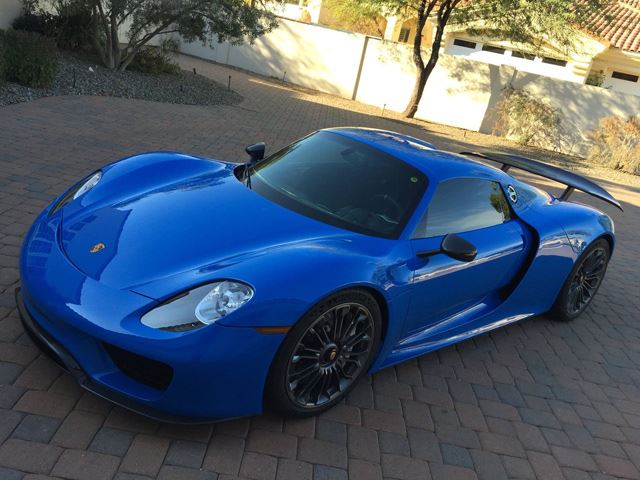 A 1 of 1 Porsche 918 Spyder painted in Voodoo Blue has been listed for sale on eBay Motors.
The listing claims that this Porsche 918 Spyder is the only one in the world with a Voodoo Blue paint job. DDW Partners out of Scottsdale, Arizona is handling the sale of the car and has listed the car for a 'But It Now' price of $1,350,000. According to the listing, the car boats a $9,500 clear bra that coats the front of the car as well as some of the carbon fiber interior trim.
The paint job is what really makes this car stand out, however. Depending on the light, the paint will change hues from a lighter baby blue to a dark, mesmerizing emerald blue.
The 918 Spyder was originally offered by Porsche for a list price of $845,000 ignoring any special options. As such, the $1.35 million asking price is a substantial mark up. However, if you are in the market for a one-of-a-kind 918 Spyder, it may well be worth the premium.
Check out the auction for yourself right here.