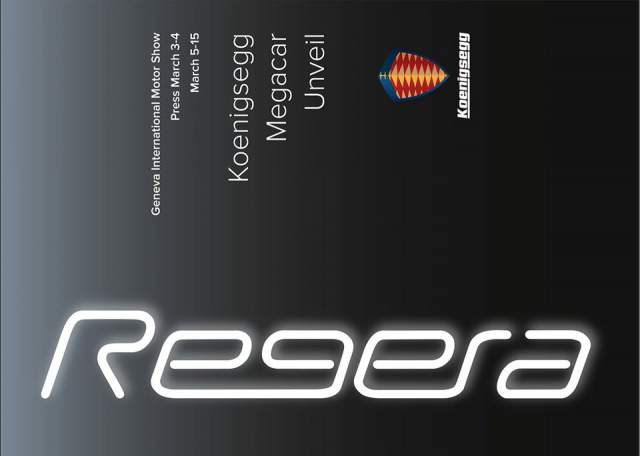 Alongside the Koenigsegg Agera RS being introduced at the Geneva Motor Show 2015, the Swedish marque will also reveal its latest megacar in the form of the Koenigsegg Regera.
Koenigsegg first used the label of 'megacar' when it introduced the One:1 at last year's Geneva Motor Show because it developed exactly one megawatt of power. Based on the fact that the Koenigsegg Regera is also dubbed a megacar, one can assume that it too will have at least 1341 hp like the One:1.
Other suggestions claim that the Koenigsegg Regera could be the first car from the niche automaker to feature a camless engine which has been in development in the past few years. There's even the possibility that the 'Reg' in the name makes reference to some sort of regenerative technology possibly with regenerative braking.
Whatever the case may be, all will be revealed on March 3!
As for the Koenigsegg Agera RS, it is likely to be an even more track-focused variant of firm's staple model to sit between the 1200 hp Agera R and 1341 hp One:1. As a result, it is likely to adopt a number of the advanced aerodynamic technologies from the Koenigsegg One:1 alongside a lower kerb weight and revised suspension and braking components.