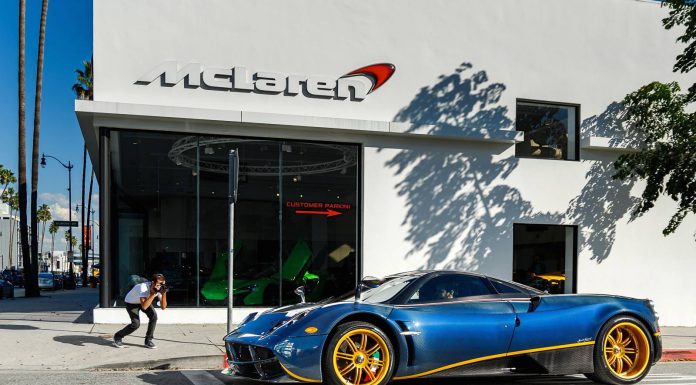 Mexican supercar collector Alejandro Salaman has just taken delivery of his latest hypercar, the fabulous and unique Pagani Huayra 730S. Photographer Effspot caught the car in LA just after it had been collected by the ecstatic owner who recently acquired a matte black Porsche 918 Spyder.
The details of the car are very impressive. It has a full exposed carbon fiber body adorned with Tricolore lines, Zonda R highlights and golden Zonda wheels. The Italian flagged calipers and mirrors are the cherries on this piece of art from Horacio Pagani. These features are based on the owners favorite Pagani, the Tricolore and the Zonda R, bringing his favorite Pagani's into his favorite model, the Huayra.
For more on the Huayra check out our experiences with the V12 hypercar.