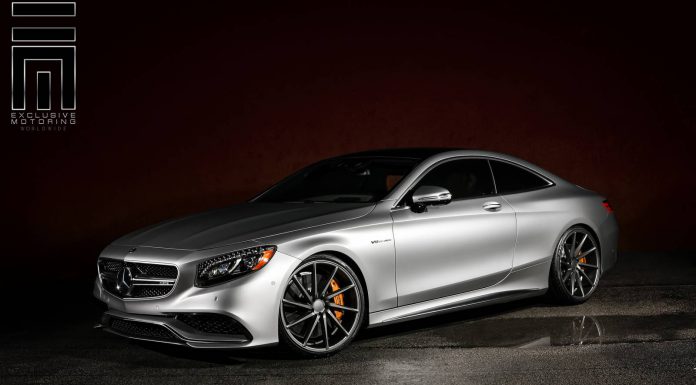 Wheel designers Vossen are back with another set of beautifully cast wheels that have been featured on the spectacular 2015 Mercedes-Benz S63 AMG Coupe and it seems the two were made for one another.
The 22″ Vossen CVT wheels, finished in designo magno alanite grey, in combination with the lowered suspension make the car look a lot more purposeful and aggressive than it already did.
It goes without saying that we have loved every S Class Coupe we have driven to date, particularly the S63 AMG Coupe. For more on the car be sure to check out our in-depth review!