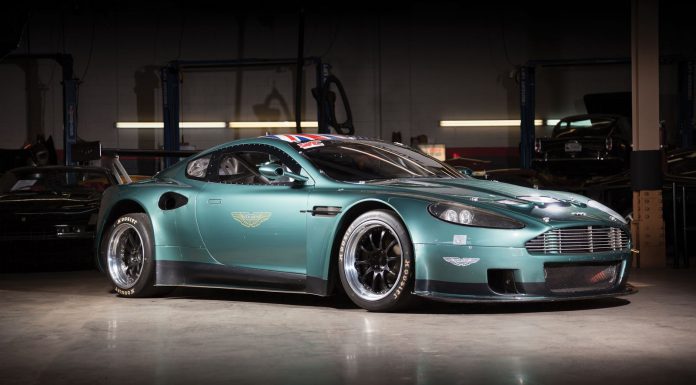 A 2006 Aston Martin DBRS9 is set to be auctioned off at RM Auctions' event at Amelia Island on the 14th of March. While specific details about this example, chassis no. DBRS9/7 have yet to be revealed, we know just how potent the former racer is.
The Aston Martin DBRS9 first hit the competitive circuit in 2005 and competed in the FIA GT3 championship. Powering the DBRS9 is a 5.9-litre V12 engine which is naturally aspirated and spits out 550 hp and 620 Nm of torque. Not only is that more power and torque than the road-going Aston Martin DB9, but the DBRS9 also weighs significantly less tipping the scales at just 1280 kg.
An incredible 480 kg was saved through the inclusion of carbon fibre body panels, a stripped out interior as well as polycarbonate side and rear windows. All told, the Aston Martin DBRS9 has a power-to-weight ratio of 430 hp/tonne.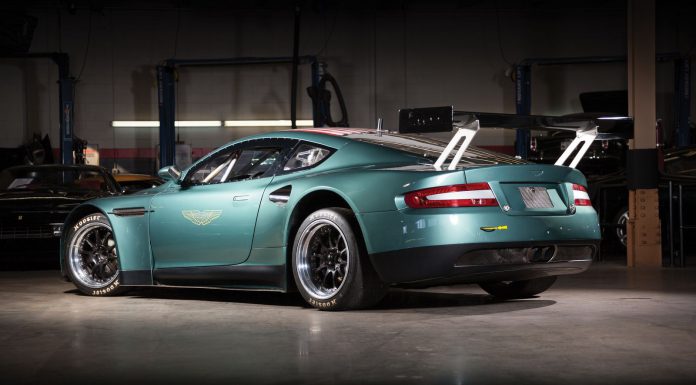 This particular example will be sold with no reserve.