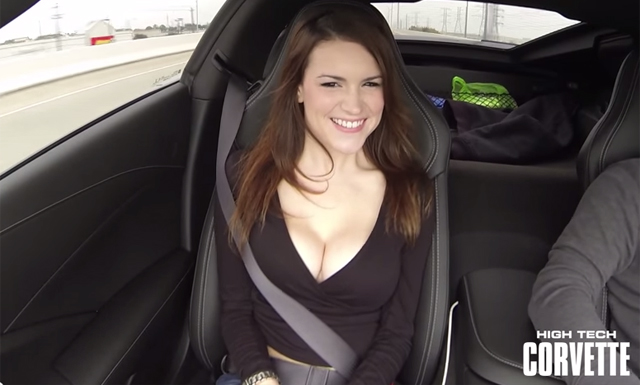 The 2015 Chevrolet Corvette Z06 is brutally fast, there's no doubt about that. With that in mind, the following video shows some truly absurd high-speed runs in the American built supercar with a hot girl riding shotgun.
[youtube]https://www.youtube.com/watch?v=4OYlYHDBa6Y#t=49[/youtube]
It is unclear from the video just what top speed this Corvette Z06 managed to hit but considering it was running at full throttle for nearly 30 seconds at the start of the clip, something approaching least three times the speed limit seems all but assured.
As a refresher, the 2015 Chevrolet Corvette Z06 features the new LT4 6.2-litre supercharged V8 engine delivering 650 hp and 650 lb-ft of torque. This engine makes use of direct injection, Active Fuel Management (cylinder deactivation) as well as continuously variable valve timing.