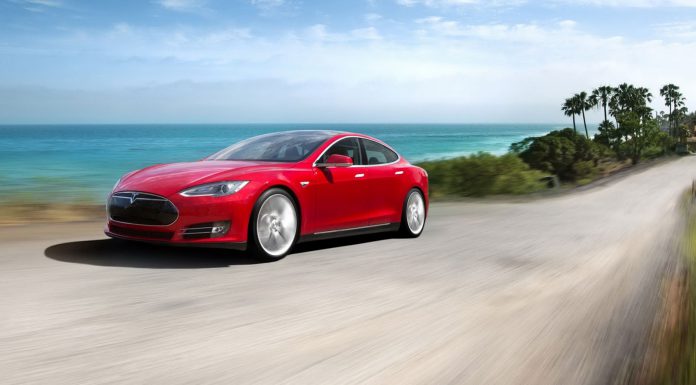 With its dual electric motor system delivering the equivalent of a Lamborghini Aventador equalling 691 hp, the Tesla Model S P85D can rocket to 100 km/h in just 3.2 seconds making it the quickest accelerating production sedan. In typical Elon Musk fashion however, the serial entrepreneur isn't satisfied with those figures and has announced that acceleration improvements are on the cards.
In a tweet, Musk announced that a software update is currently being developed for the Tesla Model S range including the range-topping P85D. He revealed that the simple tweak will see the 100 km/h sprint dropping by 0.1 seconds to 3.1 seconds. The improvement will be made through tweaks to the inverter algorithm.
Musk also revealed that acceleration times of the less powerful Tesla Model S P85 will also drop but by a smaller margin.