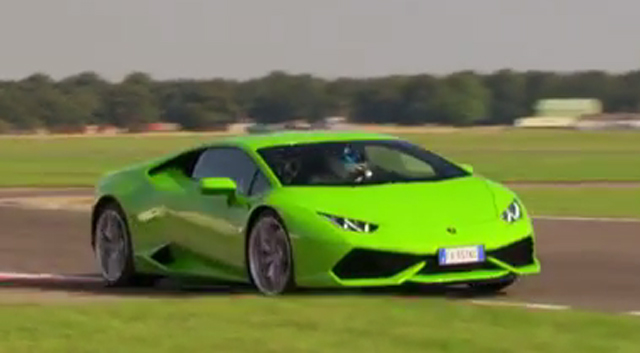 On last week's episode of Top Gear Season 22, the Lamborghini Huracan hit the Top Gear Test Track in a power lap and put down an extremely impressive time of 1:15.8, putting it ahead of the likes of the McLaren 12C and the significantly more powerful Lamborghini Aventador. In case you missed the episode, the following video shows the blistering lap time in the Italian exotic!
[youtube]https://www.youtube.com/watch?v=8XFPc6ieuKQ#t=13[/youtube]
As a reminder, the Lamborghini Huracán receives a new 5.2-liter V10 engine uprated and heavily updated from the engine of Gallardo's. It produces a total of 610 PS, or 602 hp at 8,250 rpm and 560 Nm of torque at a high 6,500 rpm. Consequently, the brand new Huracán can sprint from a standstill to 100 km/h in just 3.2 seconds, from 0-200 km/h in just 9.9 seconds and a top speed in excess of 325 km/h.