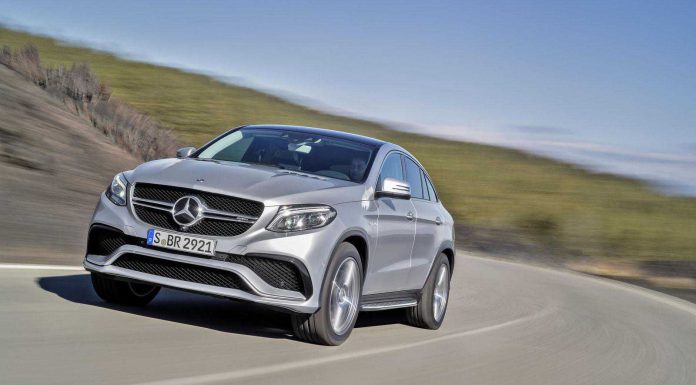 Throughout 2015, a plethora of new AMG models will be released by Mercedes-Benz and this is all of them.
First off, this year has been kicked off with the recent launches of the Mercedes-Benz GLE450 AMG Coupe as well as the Mercedes-Benz C450 AMG 4Matic. Both of these models will debut shortly at the Detroit Motor Show 2015 and are the first two models in the AMG Sport range from the German firm. They combine suspension and drivetrain tweaks from AMG and sit between regular Mercedes-Benz models and full-blown AMG products.
2015 Mercedes-AMG GLE63 AMG Coupe

Also this year, both the recently revealed 2015 Mercedes-AMG C63 and Mercedes-AMG C63 Estate will become available to customers. A third body style of the Mercedes-AMG C63 will also be introduced this year in the form of a new Mercedes-AMG C63 Coupe. It is expected to be available in both standard AMG and AMG S specifications and will make use of a 4.0-litre twin-turbocharged V8 engine delivering between 469 hp at 5500 rpm and 503 hp at 5500 rpm with the upcoming Mercedes-AMG C63 S Coupe.
During 2015, the just unveiled Mercedes-AMG GLE63 AMG Coupe will also reach customers as well as the Mercedes-AMG S63 Convertible set to launch soon after the 'regular' variants of the S-Class Convertible.
Towards the end of 2015, the new Mercedes-Benz E-Class will launch and then in late 2016, the next-generation Mercedes-Benz E63 AMG will reach the market. Elsewhere, the next-generation Mercedes-Benz GLK will launch this year and be renamed the Mercedes-Benz GLC. There's a possibility that a GLC Coupe variant and a Mercedes-AMG GLC will also launch in the future.