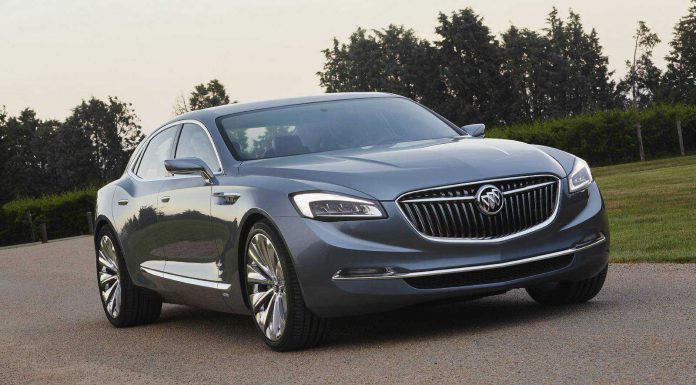 At the Detroit Motor Show 2015, the Buick Avenir Concept has just been unveiled. The car provides a potential look at a range-topping luxury sedan from the automaker and features a host of characteristic Buick traits with a modern flair.
Design wise, the Buick Avenir Concept features a bold front grille with chrome accents as well as a subtle lower air intake below another horizontal chrome element. Taught lines can then be found across the exterior of the Buick Avenir Concept which stretch from the front fascia right through to the rear which is highlighted particularly with the LED taillights. All told, the Avenir Concept measures 5.195 metres in length and is 1.93 metres wide.
Discussing the design, vice president of design at GM International Operations, Michael Simcoe said, "Simply put, Avenir is a beautiful piece of sculpture, delivered on a premium proportion that acknowledges the Buick design heritage in a very progressive way. The vehicle remains unmistakably Buick with a modern take on the traditional Buick cues such as the sweep spear and boattail. The result is a piece of artistry that is precise in its character, beautifully proportioned. It really takes your breath away."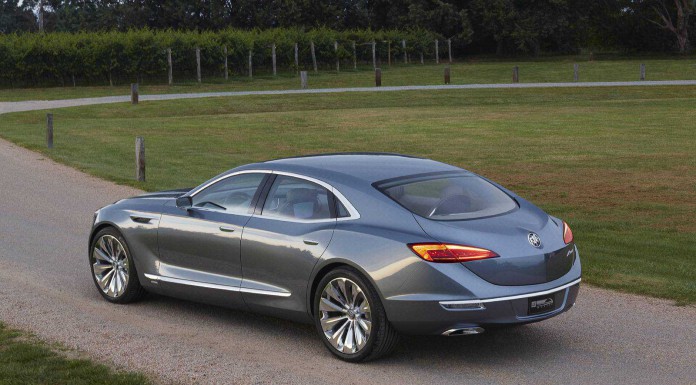 Limited powertrain details for the Buick Avenir Concept have been revealed but we know it features a V6 engine featuring direct-injection and Active Fuel Management (cylinder deactivation) as well as stop/start technology. This engine is then mated to an advanced nine-speed paddle-shift automatic transmission driving all four wheels.
Some of the interior highlights include a large, 12-inch touchscreen infotainment as well as 4G LTE WiFi alongside mobile wireless charging and a selection of driver-recognition features which automatically sync infotainment preferences.