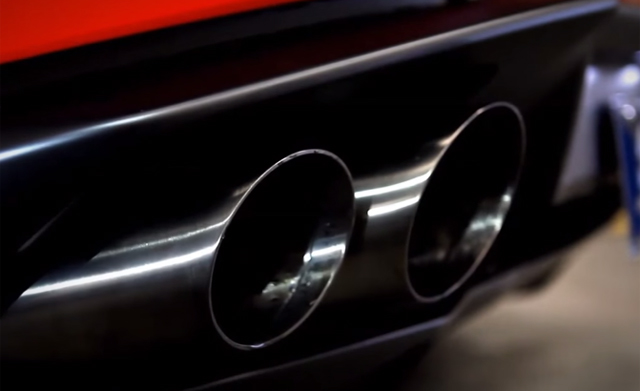 Powering the Lamborghini Huracan is a potent 5.2-litre V10 engine delivering a more than adequate 602 hp, about 40 hp more than the second-generation Gallardo which it replaced. As a result, the Italian supercar absolutely rockets to 100 km/h in the 2.5 second mark with the perfect launch.
[youtube]https://www.youtube.com/watch?v=9BnoqS4F1Sc[/youtube]
Along with the speed the Huracan offers, it absolutely screams with the standard exhaust system. This particular Rosso Mars finished Huracan however has been fitted with an aftermarket exhaust system from Frequency Intelligent and it produces a ground-shaking roar the regular car could only dream of!