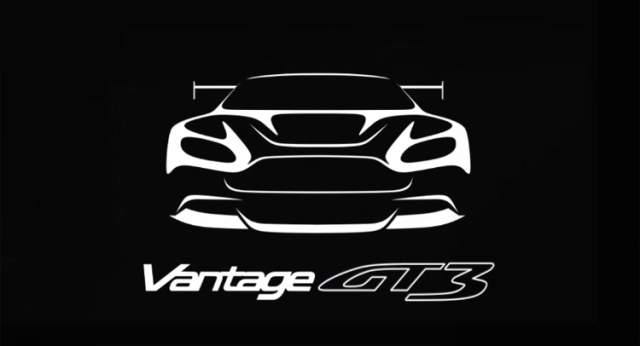 A teaser for the upcoming Aston Martin Vantage GT3 road car has just been released.
According to Aston, the new GT3 version of the Vantage will make its public debut at the Geneva Motor Show 2015 in March. Aston was not forthcoming with any further information regarding the car, however.
[youtube]https://www.youtube.com/watch?v=I_51BWtp4Fk[/youtube]
The car is said to be derived directly from the Aston Martin V12 Vantage GT3 racer. Speculation suggests that the Vantage GT3 will be a hardcore, race-focused road-legal version of the Vantage. Power output is expected to exceed that of Aston's current most powerful car, the V12 Vantage S. Confirmation of any of these rumors, however, has yet to appear.
The video provides us a teaser of what to expect by showcasing a V12 Vantage GT3 race car at full attack on the Nürburgring Nordschleife. The video ends with a quick snapshot of what a street-legal version of the car would look like.
The sketch at the end of the video features an aggressive version of the Vantage featuring a large rear wing, front splitter along with a redesigned front fascia and hood.