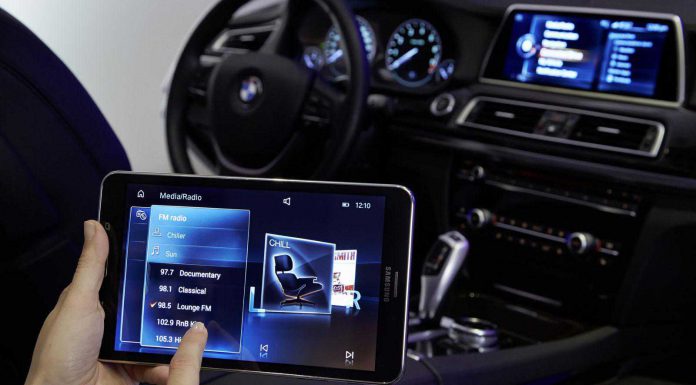 Alongside debuting an advanced charging system for its plug-in hybrid models and future electric cars at CES 2015, BMW has unveiled two new systems potentially debuting in the next-generation BMW 7-Series recently spied completely undisguised.
The first new technology debuted by BMW at CES 2015 is an advanced version of the iDrive system currently in its prototype stages. The system has been designed to work alongside the existing iDrive controller found in various BMW models and incorporates a virtual keyboard to make it easier to enter information into the system.
One of the most advanced elements of the iDrive prototype system is that it works in conjunction with gesture recognition technology courtesy of a roof-mounted 3D sensor. This sensor can detect hand movements around the steering wheel, central display and the gear lever and can even distinguish between swiping movements and individual finder tapping inputs.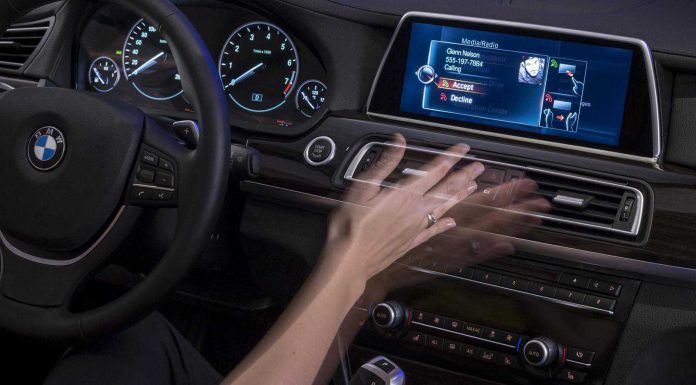 According to BMW itself, "The system decodes different movements – such as tapping, finger rotations or a swiping movement to the right – and performs the desired input. A rotating movement can be used, say, to alter the volume of the radio, a finger raised to accept a phone call or a swiping movement to decline a call."
Also at CES 2015, BMW revealed the TouchCommand rear seat control system. The system incorporates a Samsung tablet with a dedicated BMW app which allows rear passengers to control infotainment systems within the car while also controlling the climate control at the rear. Additionally, adjustments to the rear seats can be made through the tablet.