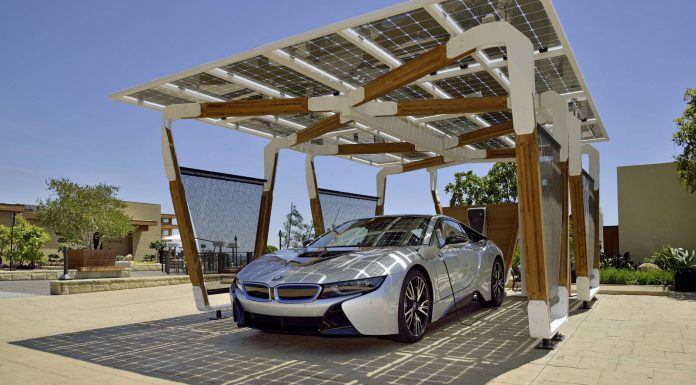 BMW has introduced its BMW i Home Charging Services at CES 2015. The smart solution for home charging of electric and plug-in BMW vehicles bares similarities to the system the German firm introduced last year.
As part of BMW i Home Charging Services, select BMW vehicles are charged through the solar panels a house may be installed with. If the home does not have solar panels, the vehicle gets charged automatically at off-peak times to ensure the lowest rates possible. In the U.S., such a system means owners could save up to $800 annually.
Discussing the system, BMW project manager Julian Lienich said, "With Home Charging Services, BMW is the first vehicle manufacturer to offer such a broad-based EV smart charging product. Our aim is to make mobility as cheap as possible for users and to allow them to maximise their use of green power – but without having to organise everything themselves."
At CES 2015, BMW will also provide a live demonstration of the i Home Charging Services system which was actually co-developed with Beegy.