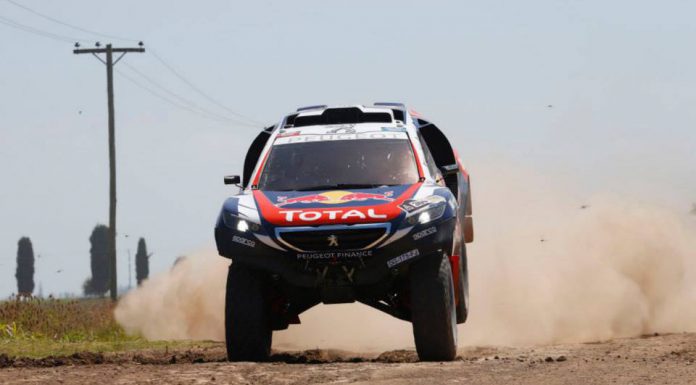 The Dakar Rally 2015 is on with two stages already completed, filled with action from bikes, cars and trucks. This year, a record of more than 800,000 fans gathered in Buenos Aires to cheer for their favourite drivers during the scrutineering in Tecnópolis. The podium ceremony which was held on the eve of the opening stages brought together drivers from all categories and they performed for the enormous crowd before embarking on the toughest rally in the world.
We now bring you the highlights from the first two stages which saw new champions while others were stripped off their titles. Stage 1 started in Buenos Aires and ended in Villa Carlos after covering a distance of 175 km. Drivers passed through various provinces including the Province of Turismo Buenos Aires, Prensa Secretaria de Turismo, Buenos Aires, Córdoba and Santa Fe.
Sam Sunderland racing for Red Bull KTM took the win in the Bike category during stage 1 and he lead Gonçalves and Coma. In the Cars category, Nasser Al-Attiyah had clinched the win but was later penalized leaving it to Orlando Terranova. Hans Stacey won in the trucks category and Nani Roma lost the title in the car category but is still in the race after arriving six hours behind the leaders.
Stage 2 was the longest of them all covering 518 km and drivers started from Villa Carlos Paz all the way to San Juan. They crossed the Provinces of Córdoba, todo lo que querés, todo el año., San Juan Turismo and Secretaria de Turismo / La Rioja. During this stage, Joan Barreda took the win in the Bike category while Nasser Al-Attiyah won in the car category.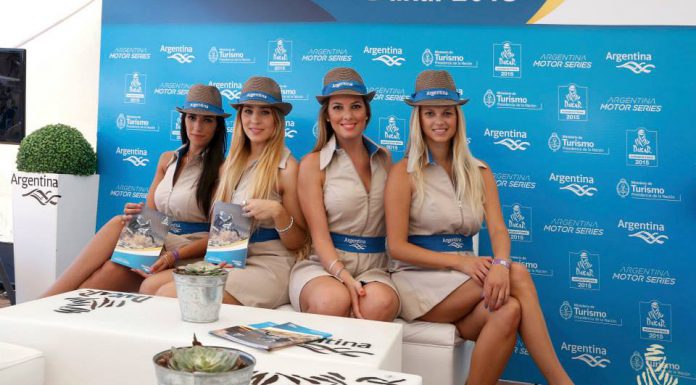 Highlights:
Stage 1 Winners:
Bike Category
1. Sam Sunderland (Red Bull KTM)
2. Paulo Gonçalves + 00:05
3. Marc Coma + 01:12
Cars
1. Orlando Terranova (Pagina Oficial): + 22s
2. Robby Gordon: + 42s
3. Giniel De Villiers: + 50s
Trucks
1. Hans Stacey
2. Marcel Van Vliet + 35s
3. Ales Loprais / Martin Kolomy + 47s
Stage 2 Winners:
Bike Category
1. Joan Barreda
2. Paulo Gonçalves +6m 13s
3. Ruben Faria +9m 16s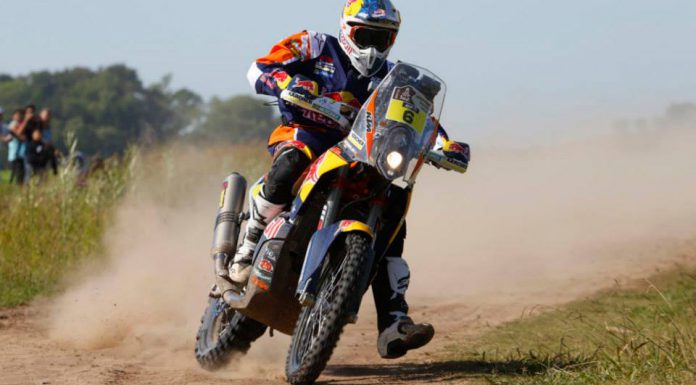 Quotes from Drivers:
Nasser Al-Attiyah, Car Category: "We won the stage. This was a big thing today. This is the key of this Dakar. Now we can go calmly until the rest day. For the marathon day we can go really easily, but we will try every day to be like this. It was a plan today because we studied the stage very well: me and Matthew went to sleep yesterday at 1:30. We made a very good job of it. Ok, I know it's hard. I was nearly sleeping in the car! But this is a good point and we need to work every day and take it day by day. I don't know about victory, but today we tried to make a good job of it. There's still a long way, still a long way."
Joan Barreda, Bike Category: "I am really happy. Today was amazing. It was really hard, really tough in the last part of special with a lot of tracks and a lot of bumps and it was so physical. But today was one of these days where it is important to get to the finish and we've got here so we are really happy. I was alone in some parts, but the most important was to remain calm over the first kilometres and finally we did a really good job. I think it's a good opportunity for victory but the race is really close, so if we can perform like today and gain some minutes and seconds, then it's very important".
Video Highlights:
Stage 1 – Car/Bike – Stage Summary – (Buenos… by Dakar