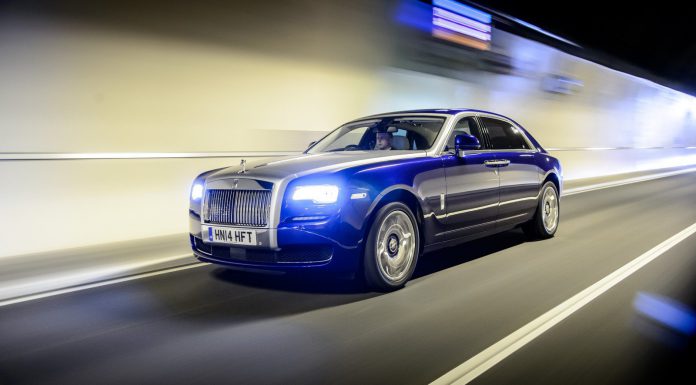 Rolls-Royce has just released its sales figures for 2014 and the last 12 months proved to be the most successful in the marque's 111 year history as well as the fifth successive highest year of sales.
In total, 4063 Rolls-Royce models were delivered to customers last year representing a 12 per cent jump over 2013. Most regions around the world saw double-digit growth with the United States remaining the largest Rolls-Royce market. In North America, sales increased by 30 per cent while the Middle East saw a 20 per cent jump in sales and in Europe, sales have risen by 40 per cent over 2013.
GTspirit review of Rolls-Royce Ghost Series II

Other markets which saw steep increases in sales were Australia which grew by 75 per cent, Japan by 60 per cent and Korea by 20 per cent. Elsewhere, sales in Bahrain have risen by 50 per cent, Kuwait by 45 per cent and Oman by 27 per cent. Additionally, emerging markets like Azerbaijan, Kazakhstan and Vietnam showed promising sales growth.
As it stands, Rolls-Royce has 127 dealerships around the world and the best-selling one of 2014 proved to be Rolls-Royce Motor Cars Abu Dhabi.
Discussing the results, chief executive officer of Rolls-Royce Motor Cars Torsten Muller-Otvos said, "This fifth consecutive record year saw Rolls-Royce Motor Cars break through the 4,000 car sales level for the first time in its 111-year history. The result confirms that our strategy of balanced, sustainable and profitable growth is delivering and that Rolls-Royce remains the world's leading luxury goods brand. This extraordinary success has been built on strong foundations: pinnacle products, dedicated people and a commitment to ensuring a balanced global sales picture."