For CES 2015, BMW has shown off the latest in its laser headlight technologies with the unveiling of the BMW M4 Iconic Lights Concept. The car is purely a design study into the future of the German firm's headlight and taillight designs.
For starters, the BMW M4 Iconic Lights Concept features headlights incorporating laser technology and identifiable with the blue strips of light. As for the taillights of the BMW M4 Iconic Lights Concept, they feature OLEDs and incorporate an eye-catching design with red and orange elements.
As a result, this is the first time BMW has used OLEDs for rear indicators and in the near future, a production model with them will be launched. One of the main advantages of the OLEDs used is that they are just 1.4 mm thick while still remaining extremely bright.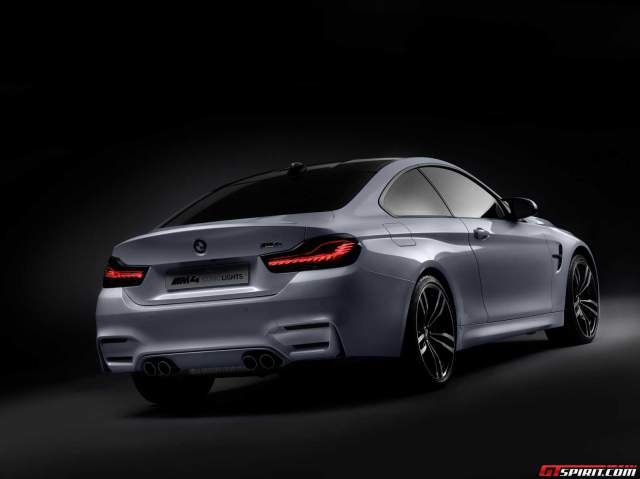 One of the key advantages of the laserlight technology used in the headlights of the BMW M4 Iconic Lights Concept is that they have the ability to work in conjunction with driving assistance systems and vehicle systems and can consequently play a role in improving safety. As an example, the laserlight headlights can work alongside the navigation system and light up corners ahead of time with the so-called Dynamic Light Spot also providing an early warning for people or animals at night and up to 100 metres away.
Another key element of the headlights from the BMW M4 Iconic Lights Concept is that the diodes can project driving information onto the road in a similar vein to a head-up display for the windscreen.