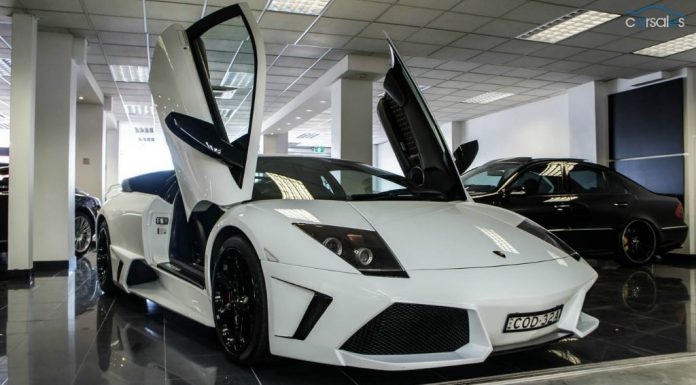 A rare Lamborghini Murcielago fitted with a VeilSide Premier 4509 bodykit is currently up for sale in Australia for just under $250,000 in the local money.
The Premier 4509 bodykit is certainly one of the most eye-catching ever offered for the Murcielago yet it isn't over-the-top. It includes a thoroughly revised front bumper with sharp air intake surrounds and additional black elements. Additionally, enlarged air intakes on the sides can be found while at the rear, the Premier 4509 bodykit consists of a prominent wing, revised bumper and aggressive diffuser.
This particular Murcielago is actually a first generation car and has been installed with the headlights, exhaust and taillights of the facelifted Murcielago LP640 variant. Despite being a 2004 model, the car has just under 18,000 km on the odometer and is for sale for well under half of what a new Ferrari 458 Italia sells for in the land down under.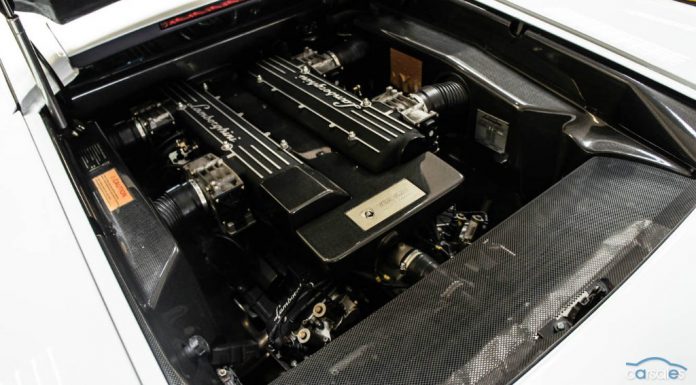 As a reminder, the original Lamborghini Murcielago uses a 6.2-litre V12 engine delivering 572 hp and powering the Italian supercar to 100 km/h in 3.8 seconds.
[Via Car Sales]