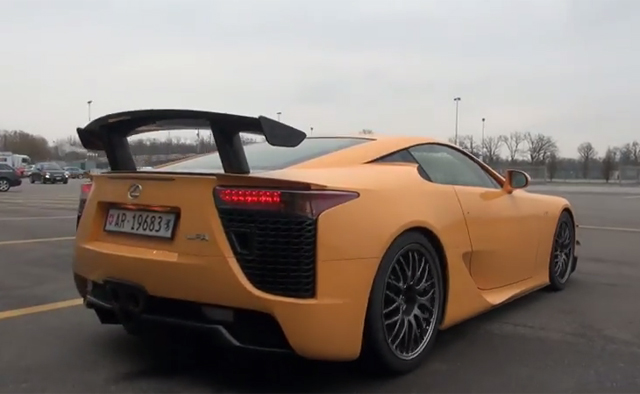 While the Lexus LFA may have almost taken almost 10 years to come to fruition, when it came to life it certainly didn't disappoint and with a 4.8-litre V10 engine revving to an extreme 9000 rpm, how on earth couldn't it?
[youtube]https://www.youtube.com/watch?v=d9qYCUjrrYs#t=169[/youtube]
A mere 500 examples of the Lexus LFA rolled out of the production line and while by all accounts the Japanese supercar is truly incredible to drive, it is the roar of the V10 and tri-exhaust system which really sets the LFA apart from every other car. So if you're a fan of the LFA or any gorgeous sounding car for that matter, then this highlights video of LFAs driving and revving will be perfect for you!
As a reminder, the aforementioned 4.8-litre V10 engine delivers 552 hp.