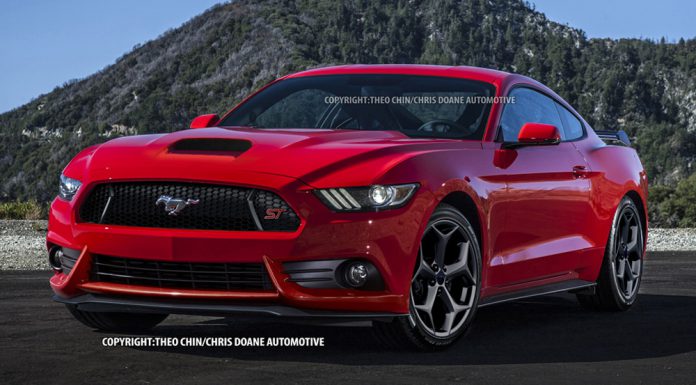 At the Los Angeles Auto Show 2014, the Ford Mustang Shelby GT350 was revealed complete with the American firm's most powerful naturally-aspirated V8 engine ever. If history has taught us anything, it is that Ford will produce literally dozens of sixth-generation Mustang variants and one new car which could certainly be created is a Ford Mustang ST.
Ford already uses the ST badge for its high performance Focus and Fiesta models, and a Mustang ST could certainly prove just as popular. While there's no official word from Ford about such a car, Road & Track speculates that it could feature an uprated variant of the Mustang's existing 2.3-litre EcoBoost four-cylinder engine delivering in the region of 400 hp.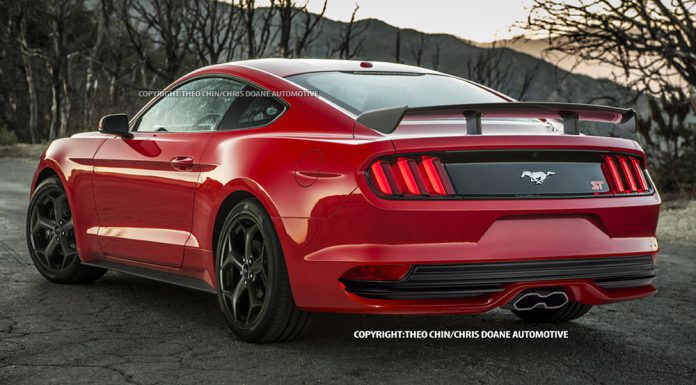 That means the Ford Mustang ST would comfortably sit between the six-cylinder powered Mustang and the 5.0-litre V8 Mustang GT. To give us an idea of how such a Mustang could look, Theophilus Chin has released these two renderings which clearly show the car complete with a selection of visual and aerodynamic upgrades.
[Via Theophilus Chin and Road & Track]