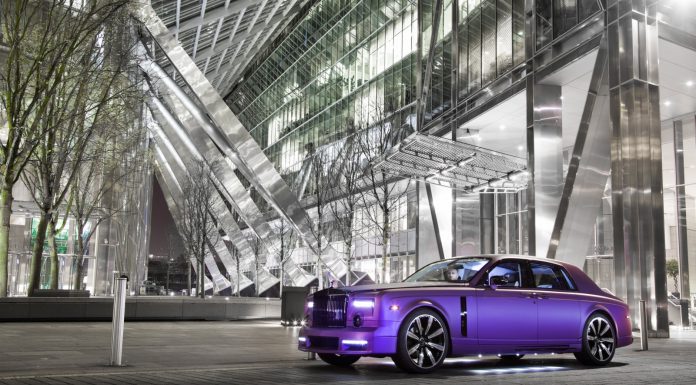 We were sent an exclusive gallery from Pure Power Photography that featured a car that was simply too bold to ignore, a Mansory Rolls-Royce Phantom and boy did it turn heads.
The Phantom has been heavily modified on the exterior with almost every panel being worked on, even the infamous Spirit of Ecstasy has been finished in purple matching the theme of the car. The interior has also been treated to a makeover by Mansory with quilted white leather contrasting against the carbon fibre highlights on the steering wheel and other areas in the car.
We think the car looks fantastic and certainly stands out against the black and grey Phantoms and Ghosts that are regularly sauntering around the streets of Mayfair and Knightsbridge. What are your thoughts on this purple beast, let us know what you think below!