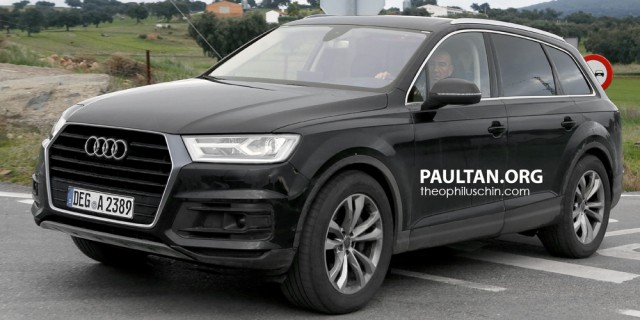 Not too long ago, spyshots emerged of a nearly completely undisguised next-generation Audi Q7 undergoing testing. On the back of these exposing renderings, Theophilus Chin has rendered how the car could look when it reaches the market.
Compared to the current Audi Q7, it seems apparent that the next-generation car will make use of more rectangular headlights and taillights with sharper lines than the current Q7 found throughout the body. All told, the design of the new Audi Q7 fits in line with recent Audi models like the third-generation TT sports car.
Beyond the design, the new Q7 will ride on Volkswagen's all-new MLB architecture, which is also set to underpin other VW Group SUVs such as the Porsche Cayenne and production versions of the Lamborghini Urus and Bentley Falcon. In moving to the new platform, VW managed to reportedly shave nearly 300 kg (660 lbs) from the Q7, which will result in both improved driving dynamics and fuel economy.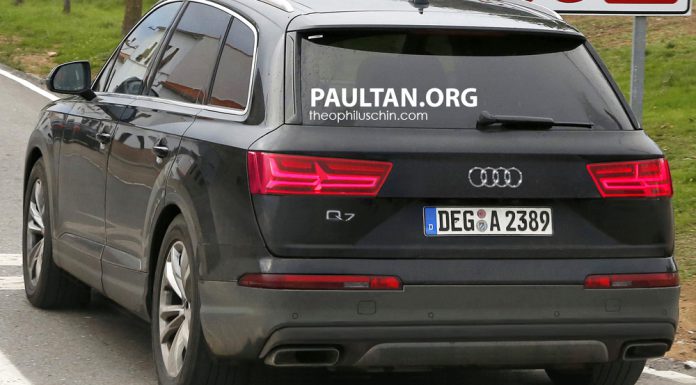 As far as engine options go, certain petrol choices from the A7 and A8 are expected to be used, along with several 3.0-litre V6 TDI diesels with varying power outputs. A high performance RS version with Audi's twin-turbocharged 4.0-liter V8 is expected to be introduced at a later date, along with an earth-friendly plug-in hybrid version.
[Via Theophilus Chin]