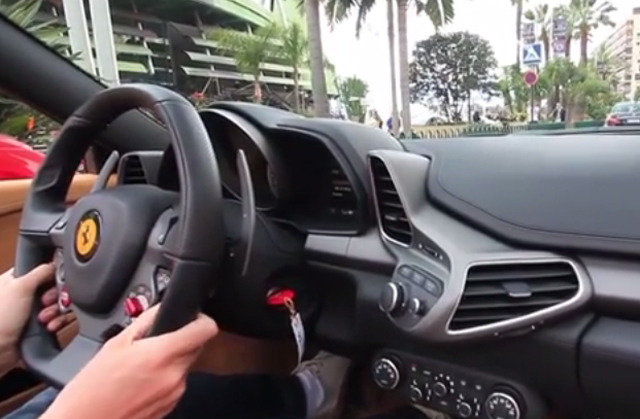 The Ferrari 458 Italia is certainly one of the loudest and best sounding cars on the market and the sounds are amplified even further for occupants in the 458 Spider variant. As if you needed reminding of how amazing the Ferrari 458 Spider sounds from inside, WorldSupercars on YouTube headed onboard for a ride through the various tunnels of Monaco and the results are ear-splittingly good!
[youtube]https://www.youtube.com/watch?v=b7LkAqbGg90[/youtube]
As a reminder, the engine powering the Ferrari 458 Spider is a potent 4.5-litre V8 engine delivering an extremely potent 562 hp and the car can consequently reach 100 km/h in 3.4 seconds.