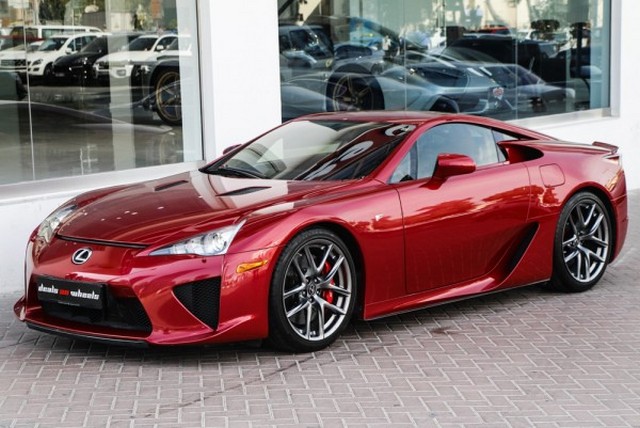 Because a mere 500 examples of the Lexus LFA were created, each and every one is exceptionally rare and extremely valuable. The following example currently up for sale in the Middle East however is certainly one of the most eye-catching LFAs we've come across with it finished in a special shade of red.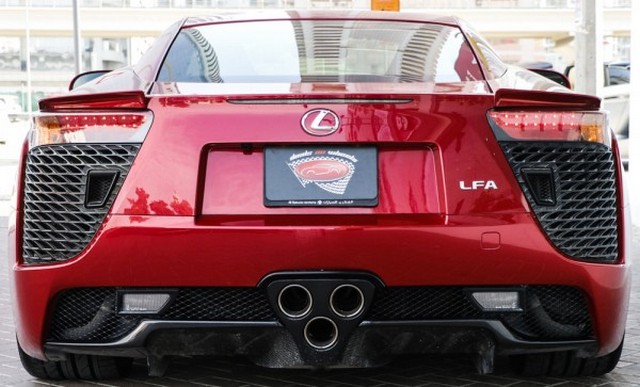 Beyond the colour, this Lexus LFA has covered a total of 5100 km which in the scheme of things is very little especially when you consider the fact that it's a 2012 model. As for pricing, Deals on Wheels is asking for 1.25 million AED which is the equivalent of $347,000 in the U.S.
Under the bonnet, the Lexus LFA of course features a screaming 4.8-litre V10 engine revving to a truly absurd 9000 rpm with a total of 552 hp being delivered.