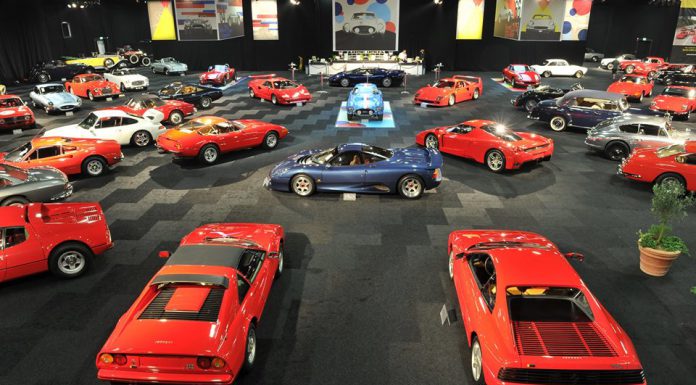 The RM group of companies, RM Auctions and Auctions America managed to record $470 million in sales throughout 2014 ultimately shattering a plethora of records for the company.
This year was the RM group's 35th anniversary in the collector car business with a total of 3818 vehicles being presented and offered for sale at 16 separate events on two continents. RM Auctions alone was responsible for $375 million in sales with an annual sell-through of 91 per cent. In total, RM Auctions sold 850 vehicles across nine auctions with 81 of those vehicles selling for over $1 million. Nine then surpassed $5 million and three cars from RM Auctions sold for over $10 million.
The most successful weekend for the company was that from Monterey Car Week where $143.4 million in sales were recorded which ultimately ranks as the highest-grossing collector car auction of all time.
By comparison, Auctions America managed to surpass $95 million in sales with an annual sell-through of 83 per cent for all its vehicles. These results represent an almost 30 per cent increase over 2013.
Discussing the results, chairman and founder of the RM group of companies Rob Myers said, "2014 has been yet another terrific year for the RM group; together RM Auctions and Auctions America have enabled us to serve the entire spectrum of the market. In addition to celebrating strong results across the board, this year has provided our team with a great opportunity to reflect on how far we've come.
"From our amazing clients, to exceptional cars, memorabilia and incredible restorations, it's been a thrilling 35 years. A company is only as good as its people, and I'm proud to be surrounded by a team who is as passionate about the hobby as our clients, and is committed to continuously raising the bar when it comes to quality of product, inventiveness of presentation and unparalleled customer service."