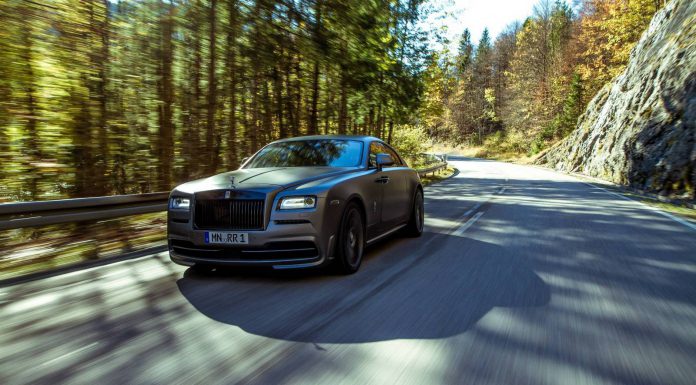 A few months ago, the Novitec group launched its dedicated tuning arm Spofec with the release of a selection of upgrades for the Rolls-Royce Ghost. Now Spofec has tried its hand at the Rolls-Royce Wraith and implemented a host of dramatic visual changes as well as some serious performance improvements and optimisations.
For starters, the Spofec Rolls-Royce Wraith has adopted a new front fascia which has been made especially aggressive thanks to the installation of a new bumper and splitter section. Elsewhere, Spofec has installed new rocker panels onto the Wraith alongside stylised air extractors behind the front wheel arches.
At the rear, Spofec has implemented a subtle carbon fibre bootlid lip spoiler as well as a new bumper and tinted taillights. The final visual change is the adoption of Spofec SP1 wheels which have been made exclusively for the Wraith. They measure 22×9 at the front and 22×10.5 at the rear and are available in silver, matte black or titanium. Rubber measuring 265/35 and 295/30 is then featured.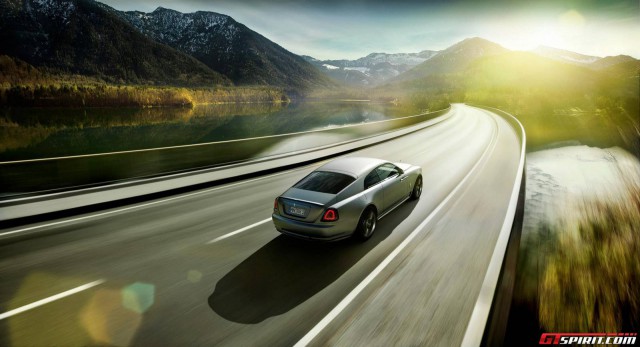 Spofec has also implemented an air suspension kit for the Wraith which lowers the ride height by about 40 mm at speeds below 140 km/h. When the car is travelling at over 140 km/h, the car automatically reverts back to its standard ride height. Braking has also been improved with the installation of a carbon ceramic braking system which includes 405 mm discs at the front and 395 mm ones at the rear. All told, the new brakes save 38 kg over the standard ones.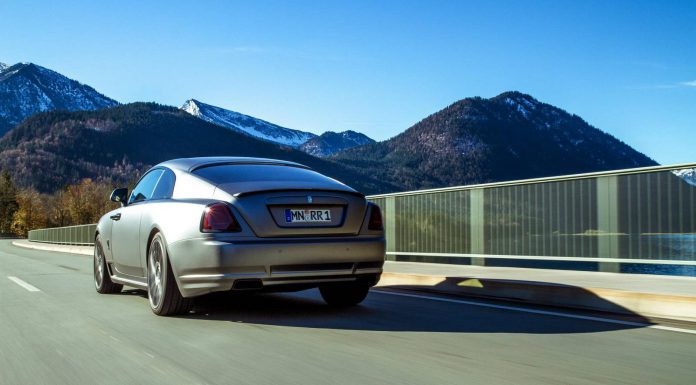 As for the engine, the Spofec Rolls-Royce Wraith has been fitted with a plug-and-play module into the ECU which increases the boost pressure and provides revised mapping for injection and ignition. All up it provides an extra 85 hp and 186 Nm of torque bringing the total figures up to 717 hp and 986 Nm. As a result, the upgraded Wraith rockets to 100 km/h from a standing start in a mere 4.2 seconds while the top speed remains electronically limited to 250 km/h.
Completing the upgrades is the implementation of a custom made stainless steel sports exhaust system which not only makes the car sound better but is actually five kilograms lighter than the standard exhaust setup.