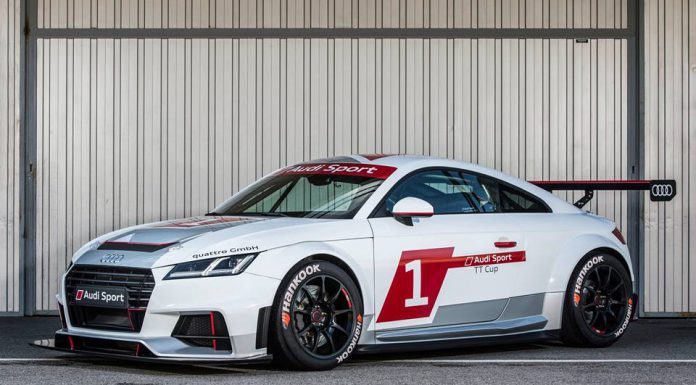 Hankook Tire has been appointed the official tyre partner for the new Audi Sport TT Cup which starts next year, to be held as part of the larger DTM series – Hankook has been the official tire partner for DTM since 2011. Manfred Sandbichler, Motor Sport Director Europe at Hankook, confirmed that the tires will use the same technology as in DTM and drivers will profit from them as well.
The new one-make series has received 165 applications so far, mainly from Europe. There are 18 available slots for the first season. The youngest applicant so far is 16-years-old while 19 of the 165 applicants are women. The initial evaluation will be held at the Audi Driving Experience Center in Neuburg an der Donau on December 12 and 13.
The Audi TT Cup race car is based on the new generation Audi TT Coupe. It has been modified by reducing its weight to 1125 kg with power increased to 310 hp. Drivers will have access to a push-to-pass feature which will instantly give a power boost of up to 30 hp to aid overtaking.