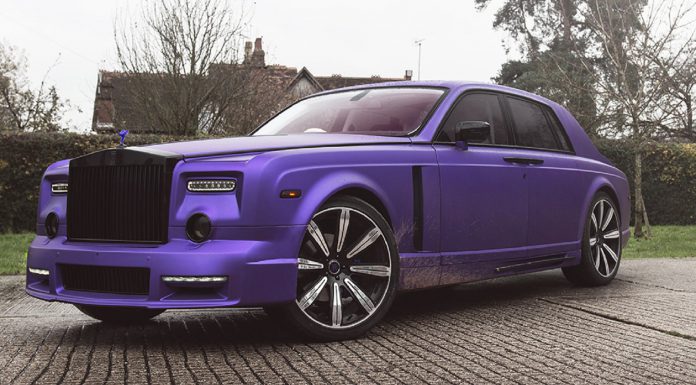 Who needs sun to bring out the best supercars? Mulgari Automotive hosted their first Fast Cars and Strong Coffee get together and despite stormy clouds the multi-million pound turnout was fantastic.
The performance specialists based at Bracknell near London, were delighted when 58 machines made an appearance at what turned out to be a thoroughly enjoyable, relaxing morning of nice cars, nice breakfast and good company.
The array of machines was astounding, with the top-value stars the gleaming double act of LaFerrari and Ferrari 599 GTO in the dry of the refinement area.
Outside there were more Ferraris, a McLaren, Aston Martins, Bentley GTC, Lamborghinis, Porsches – from a 944 to a 911 Cup – TVRs, BMWs, Audis, Jaguars, Mercedes, a split-screen VW Camper and probably the biggest talking point, a satin mauve wrapped Mansory-modified Rolls-Royce Phantom.
With colour-keyed Spirit topping a gloss black radiator, LED day running lights and thousands more for a starlit roof lining, plus quilted white leather upholstery, that was just for starters.
As a clients-only event, it was a great show, a taster for a grander gathering in the spring.