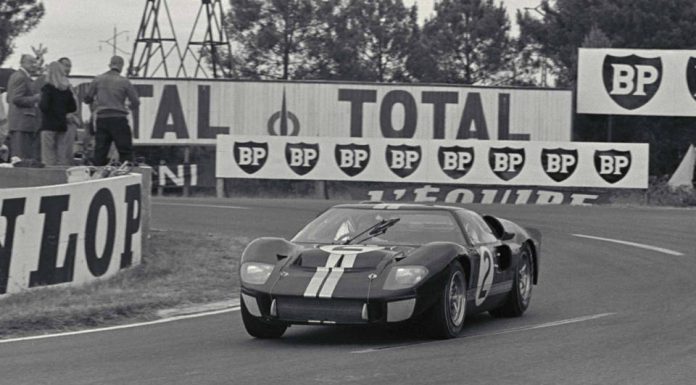 If current reports are to be believed, Ford is shaping up to reveal the Mustang Shelby GT350R at the Detroit Motor Show 2015 in January. Now Road & Track is reporting that a successor to the Ford GT will indeed debut at Detroit as well and act as Ford's headliner at the auto show.
Road & Track believes that the Ford GT replacement will debut at Detroit in January before hitting the market later in the year as a 2016 model. It will reportedly be created to mark the 50th anniversary since Ford won the 24 Hours of Le Mans in the Ford GT Mk II and could coincide with Ford returning to the Le Mans grid for the race in 2016.
While recently speaking with Road & Track about such a car and a return to Le Mans, Ford Racing boss Jamie Allison slyly said, "Our focus right now is, obviously, finishing the season on a high note at Petit Le Mans. Our focus is also working with our partners. I do look forward into a future of some of the classes in the sport, including the P2 we just talked about. We really have our near-term lenses on our participating in the sport and that's really the scope that we are focused on.
"Anything beyond that would be strictly endeavoring into… just propagating something that is not within the scope of what we focus on. In our realm and in the world of sports-car racing, [we're] really focused on our EcoBoost-powered DP and focusing on the season here as it comes to an exciting end at Petit Le Mans," Allison said.
[Via Road & Track]